Jennifer Stanford Brings Both Stickers and Joy
Jennifer Stanford is an assistant in resource who helps students with homework and studying. She plugs into various classes and has her own study halls where she further assists students that way. She also helps out at the sports events.
Out of all of her jobs at the school, she most notably hands out stickers every Friday—the "sticker lady" that many know.
She got the idea from former teacher Mrs. Wisehart, who started this tradition, but left to be assistant principal at DeKalb. She enjoys seeing students' delight at the stickers, hoping to bring them a little bit of joy in their day.
"Even though you're becoming young adults, you're still kids," said Stanford. "You're still in school. You still deserve fun. So I thought that sounded like a fun way to make kids smile."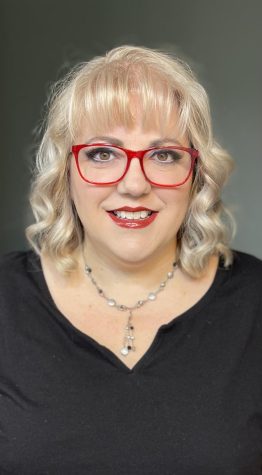 Her favorite thing about Sticker Friday is seeing how excited students get when they see her in the hallway.
"I'll hear them at the corner hollering back, 'Hey, I found the sticker lady, come over here!' or kids will tell me this is their favorite part of the day," said Stanford.
Even though it seems like a small thing, these stickers can make people's days a little brighter.
Outside of school, though, Stanford has a lot of hobbies. She has a family with 3 kids, all in various sports, and likes spending time with them.
"Kind of my nerdy little secret, but you can tell if you want," said Stanford. "We play the handbells at our church choir. Like, we have to practice once a week for that."
In her free time, she watches the shows that her students like (with Outer Banks being her current favorite). Additionally, she is learning more about different types of creation.
"I just like to create things, so I'm learning embroidery and crochet to make things for people."
If you want to know where Stanford will be each Friday, she has an Instagram account where she posts updates—@chsstickerfriday. If you see her, say hi and wish her a good day!
View Comments (1)
About the Contributor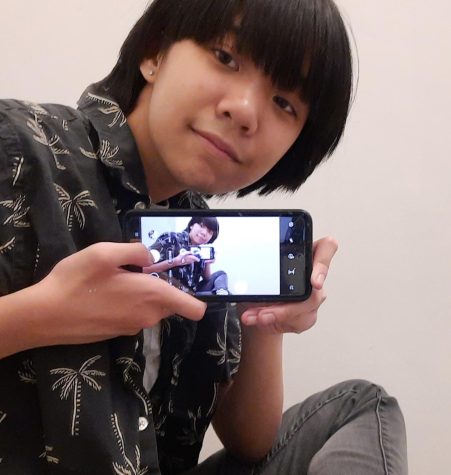 Shep Pablo, Staff Reporter
Shep Pablo is a junior with a love for art, writing, and vocaloid. They think Freud is hilarious and fascinating, and they enjoy learning about history....