Officer Butler's new partner in crime
What started as the usual Morning Announcements turned into a big surprise. Carroll High School was hosting a School-Wide Rock-Paper-Scissors Tournament. Students would bring $5 to participate and the matches would take place during lunch. During the morning announcements, it was also revealed that all funding for the Tournament would go to Officer Butler getting a new K-9 Unit. The dog was named Harlie after school-wide voting took place over a google form poll.
Managing CHS can be a heavily stressful job for staff at times. Students using drugs, carrying weapons, & going missing are all problems a K-9 Unit can solve in many cases. As well as keeping the students safe, K-9 Units can make students happy by allowing them to take pictures and interact with them. With no K-9 on active duty at Carroll until the introduction of Harley in 2022, CHS acknowledged what great benefits having a K-9 at Carroll would bring. This led Officer Butler to find Harlie at the Allen County Police Department.
Harlie was born around 4 months ago and taken into the K-9 Unit Program at the Fort Wayne Allen County Police Department. When CHS requested a new K-9 Unit to be a part of the school, Harlie was one of the best candidates.
"She's curious, which is good for a dog rather than a dog that is skittish," Officer Butler said. "You want a dog that explores a lot because it will help them do their job better."
Harlie came to CHS on November 3rd and quickly became a celebrity among the students and staff.
"She loves people, she loves the attention, and she's very photogenic," Officer Butler said. "I appreciate the community as a whole for welcoming her into the Charger Nation."
Harlie is still in training and will complete her training by the end of the summer in 2023. She is learning to be around other people and dogs, training with toys, and simple verbal commands. Harlie is comfortable with being pet if you ask Officer Butler beforehand.
"I encourage everybody to come say hi to her and anyone who wants to pet her and pay attention to her, feel free to do so if you ask," Officer Butler said. "She loves the attention and appreciates being home here at Carroll."
Leave a Comment
About the Contributor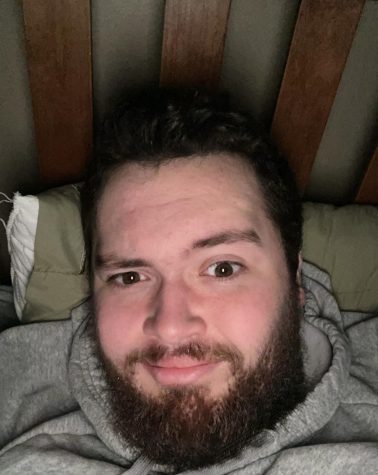 John Ziegler, Staff Reporter
I, John Ziegler, am Sophomore at Carroll High. I write stories for the Charger Online and like to do video editing and play video games in my spare time....