A loss of love for the arts: how we are silencing the theater world
Musical theater is my life dream. It is the one thing in life where I feel fulfilled no matter what I am doing–as long as I am performing and singing, I am content. Without theater, I'm not sure where I'd be. Probably heading to college for nursing or education or something I thought I would always want to do; something my parents want me to do.
"You have to be a doctor or a lawyer," my dad would tell me. My dream was to be happy, and their dream for me was to be successful. Over time I've realized that, as counterproductive as it may be, dreams cannot always have both.
We as a collective group have decided to forget about musical theater. People don't think it's financially responsible or reasonable, so because of that it gets lost in the stage lights. What people don't realize is the importance of the arts.
Without the arts, we may be financially successful or stable. But will we be happy? Will we be entertained? If we didn't have theater, we would likely not have movies or tv shows. If we have no movies or tv shows, we lose our writers. Then we would arguably not have books or even articles.
I am not saying we need to get rid of all the other professions. Those professions are what keep our world afloat. Even with those professions, many people are happy with what they do. But many are not, simply because of the fear of failure or not being successful enough. So many people bail out of the arts because of it's unpredictability.
In the United Kingdom, many theater organizations have taken cuts to their budgets due to the decrease in show profit. People are neglecting the arts, and if it continues much longer, the arts will have nothing to survive on.
An article from the official Playbill publication talks about the cuts and how detrimental they will be for the future of musical theater.
"Among the companies with planned funding cuts are the National Theatre, which will lose over £850,000; the Royal Opera House, which will lose nearly £3 million; and the Donmar Warehouse, which will lose its entire grant of over £500,000," the article said.
£850,000 translates to roughly $10.5 million USD, £3 million to about $37 million, and £500,000 to around $62,000. This is devastating to the future of theater, as that gives theater companies no chance of funding their shows the way they used to.
COVID can be partially blamed for the downfall of the theater business. Ever since 2020, sales for Broadway and Broadway-like shows have plummeted. People stopped being allowed to go out and do things, but once things started back up, the theater industry did not bounce back as well.
Junior Jordyn Freed wants to go into the theater industry, and explains her love for the arts.
"Theater has affected my life in an infinite amount of ways," Freed said. "It's something that I've grown up with having my older sisters being a part of it. It's something that I can just always turn to as that outlet and that comfort and support that sometimes I don't get in other places."
Freed's passion is theater, much like many other young people, and can't imagine life without it.
"I have zero idea what I would do without it because performing and theater are such big parts of my life–it's hard to imagine trying to fill that void," Freed said.
For some people, performing, acting and singing are things that arguably change people's lives. For Freed, it's her muse. The "void" that so many people fill can often be filled with artistic activities.
Sophomore Sydney Knipp also explains her thoughts for theater and how she feels the arts have been slowly silenced over the years.
"I honestly think that people don't appreciate the arts as much at all, even though they need them even more now with everything going on," Knipp said.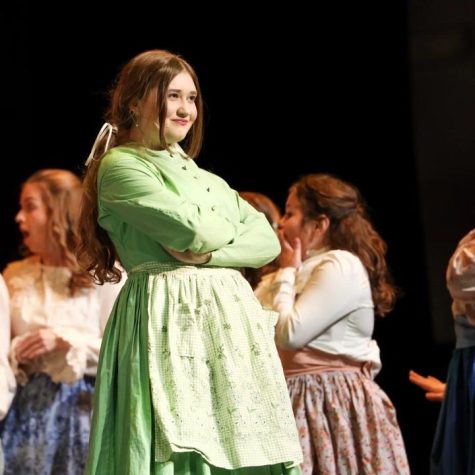 During the pandemic, people naturally turned to entertainment and the arts to avoid insanity, but with no funding, it is hard for theater to bounce back.
The future of theater is looking bleak, with the path that it is currently going down. The only thing keeping theater alive anymore is the passion of the "starving artists" that desire the fame they crave.
Leave a Comment
About the Contributor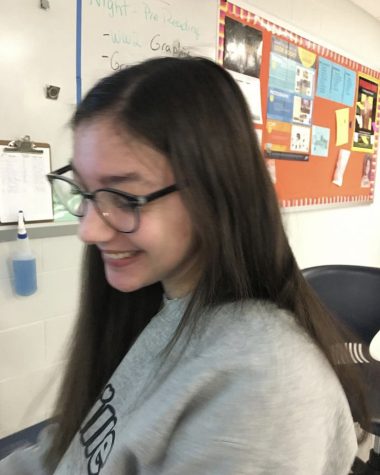 Hanna Fox, Senior Editor in Chief
Hanna Fox is the Editor in Chief at Carroll joining for her senior year with the Charger Online Newspaper. She likes the colors yellow and brown, smiley...