Show choirs shine on the stage
Last Thursday, the Carroll Show Choirs presented their shows for the 2023 season for the first time. A parent preview was held in order to prepare the groups for their competition at Northrop.
The groups competed in the Northrop Classique competition last Saturday. For the first competition, the groups scored highly and both groups landed the top three spots in their respective division.
Minstrel Magic, the mixed show choir, left only a few points shy of the next best group, Loveland By Request. Findlay First Edition, a mixed group from Findlay, Ohio won grand champions. Minstrel Magic beat Homestead's Class Royale as well as the Edgewood Choraliers, making it to finals and placing third overall.
Minstrel Magic's show for the 2023 season is called "War of the Worlds," as the group takes on the 1938 radio play of an H. G. Wells broadcast. The broadcast tuned in and told a story of aliens invading the town, and many people tuned in after the information was shared that it was just a play. Chaos ensued, and people forgot how to act calm. Once they realized it was all fake, the people of the town rejoiced and realized that not everything they hear on the radio is always true.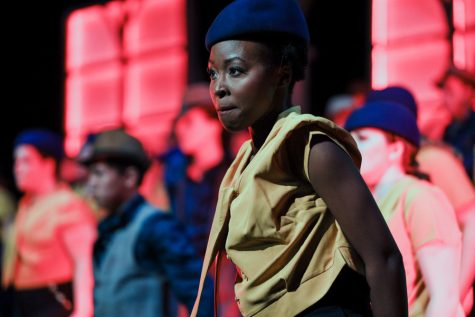 Select Sound, the unisex show choir, was two points away from a win, placing second with Best Vocals award and the People's Choice award. The girls group from Loveland, Allure, won the competition. They also beat renowned groups such as Homestead Elite and Columbia City City Lights.
Select Sound's show for the season is called "Queen Anointed," as the group tells the story of a feud between two rivals: Queen Elizabeth and Queen Mary of Scots. The queens fight for the throne as the group struggles with their sides and who they are supposed to follow.
The day consisted of a large number of groups performing, small to large, from all over northeastern Indiana and Ohio. For it being the first competition of the 2023 season, it is safe to say the groups are on the road to success.
Leave a Comment
About the Contributor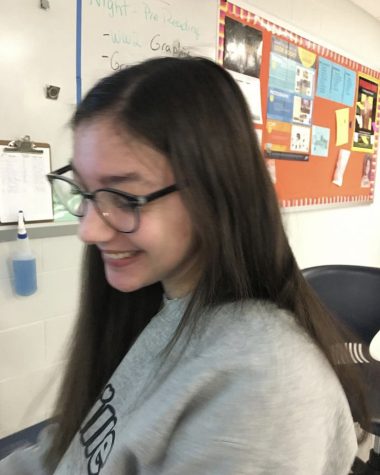 Hanna Fox, Senior Editor in Chief
Hanna Fox is the Editor in Chief at Carroll joining for her senior year with the Charger Online Newspaper. She likes the colors yellow and brown, smiley...