Behind The Scenes Of The Carroll Classic
This weekend, the Carroll Show Choirs is inviting schools from all over Indiana to gather in the large auditorium for the Carroll Classic Show Choir invitational. Many groups from middle schoolers to high schoolers will compete against each other for awards such as grand champion, best vocals, best choreography, best band, and many more. While it is exciting to witness the competition, putting it all together is the key.
There are lots of components that go into planning an invitational. Many volunteers and ongoing work from the choirs, Select Sound and Minstrel Magic are needed to help it all run smoothly.
"We've already started planning for next year's invitational and this one hasn't even started," Director Jill Jeran said.
Lots and lots of preparation is key to make it run smoothly. There are lots of stressful parts and certain parts take longer to plan than others.
"The schedule is the most complex part of the invitational. You have to be able to accommodate every school's needs for their performance time, solo comp, and their band. Most times some schools will let us know they need something new changed 24 hours before the invitational," Director Eric Smead said.
The directors are bending over backward to not only make sure that the schools are not only having a good time but that there is less stress for them.  The parents also volunteer and help out as much as they can with homerooms, taking care of the judges, food, parking, and more.
"The booster club starts meeting in September and October in order to start arranging everything," Jeran said.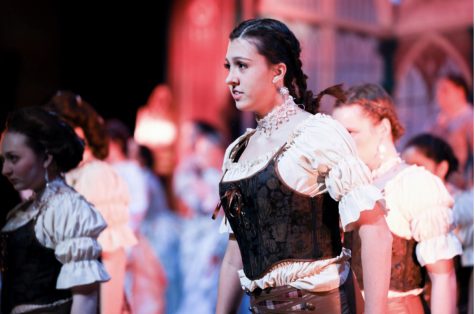 Parents get the help of the students so it is not as chaotic or stressful. The students host schools, get food for judges, run practice rooms, and help with solo competition, and the live stream.
"My favorite part is being able to decorate the homerooms and being able to interact with the kids in different choirs," Junior Grace Freimuth said.
This invitational is a great way for students to expand and get to know more people in the show choir community. Seeing all of the hard work of the volunteers, students, and directors is an amazing thing. However the stress never really goes away as they are already planning for their invitational next year.
Leave a Comment
About the Contributor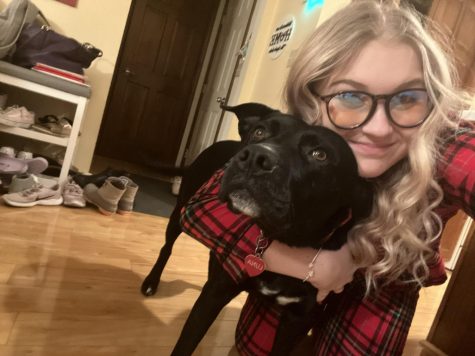 Anna Layden, Staff Reporter
Anna Layden is a Junior at Carroll High School. She likes to go shopping and hang out with her friends in her free time. She works at Dry Goods located...