Burnout leaves students apprehensive about SAT testing
With spring break still so far away, many students are feeling the effects of burnout. Burnout, otherwise known as a culmination of stress, can often result from too much work and/or responsibilities being placed upon one person.
"To me, burnout is when you reach your maximum level of productivity and then you start to decline, which turns to not caring," junior Saghi Naghizadeh said.
For some students, their reason for burnout is academic related, more specifically because of all the due dates being placed on the same day.
Teachers typically don't collaborate past their departments, which can lead to all the due dates, tests, and quizzes being planned on the same day (usually block day or Friday). This can stress students out because they have to try to juggle many responsibilities at the same time.
Junior Taylor Swinehart offers a solution to balancing it all.
"We should utilize block days more. Students should be able to have the option to go to clubs, but also have the option of going to a teacher's classroom to study and ask questions without having to go through the hassle of getting a pass," Swinehart said. "It should be more of a dual time rather than just a time to go have fun doing clubs."
Other academic reasons were also cited, such as the upcoming SAT.
Out of a survey of 349 students, 102 of them (around 30% of them) reported being stressed for the upcoming SAT's.
"It's junior year and you're already overwhelmed with so much homework…then I have work, and school, and it's just a big step to take," junior Kendall Baker said. "It's a lot to prepare for, especially on your own time when you're already stressed and overworked."
With the pressure of this combined with all the pre-spring-break projects and tests, over 90% of students said that they've been burned out or are burned out currently. The school has ways to help that, including guidance counselor meets for students to talk and quiet testing areas for some students.
The SAT is the replacement for the previous standardized test called ISTEP and is being conducted on March 1st for the 11th grade students. It's free of charge, and certain other students are able to take it with guidance counselor permission.
Breakfast will be offered, and the test will be conducted from 8:35 to 12:30 to 1:00.
Leave a Comment
About the Contributor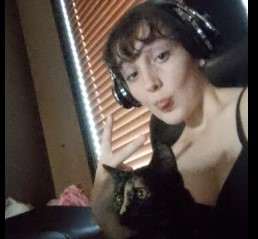 Gwen McCleary, Co-Editor
Hi, my name is Gwen, and I'm a junior. I'm a writer on the Charger Online, a songwriter, and a person who's too fruity for homophobes to handle. I'm also...