Show choirs prepare for another clean sweep
On February 25, the Carroll Show Choirs went to Huntington North for a show choir competition, and left with a "clean sweep" of first place with best vocals and visuals.
A "clean sweep" in terms of show choir can be described as not only winning the competition, but winning every other award a group can possibly get. The show choirs last weekend did just that.
Over two rounds of competition, Minstrel Magic, the mixed show choir, won their division in the preliminary round  earning best female soloist, senior Jaina Berry and best performer, senior Triniti McFarland.
As for the girls group, Select Sound won best costumes in the preliminary round.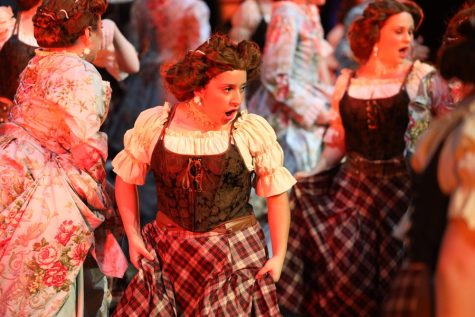 After a stressful finals performance, the groups sat patiently waiting for the results of the competition, and their waiting was well worth it.
Junior Grace Freimuth is in both groups, otherwise known as a "double dipper," will be competing at least two times on Saturday, and is ready for the day ahead.
"I'm obviously very excited to compete but I'm also excited to see people from other schools," Freimuth said. "I'm excited to make memories with my friends."
Minstrel Magic left Huntington North with 1st place, best vocals and best visuals. Select Sound won their respective division with best vocals and best visuals, as well. Both groups prevailed against Homestead, Northrop, Churubusco and Columbia City among an array of other show choirs around the Midwest area.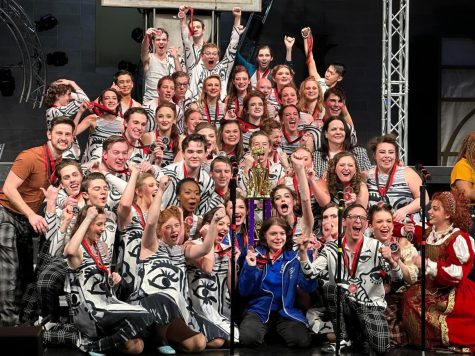 The Show Choirs will travel to Bishop Luers on March 4 to perform once again. Wish them luck this weekend!
Leave a Comment
About the Contributor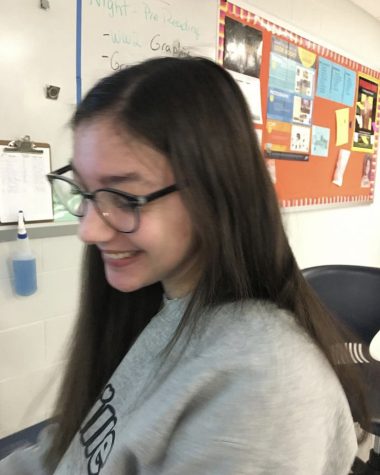 Hanna Fox, Senior Editor in Chief
Hanna Fox is the Editor in Chief at Carroll joining for her senior year with the Charger Online Newspaper. She likes the colors yellow and brown, smiley...