Baseball Season Preview: The Road to Title #3
Senior Heavy Squad Looks to take Carroll to their 3rd Title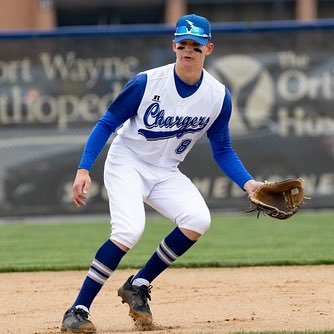 The Carroll Chargers fell to Homestead in Regional Play last year in Lafayette 4-2.
Carroll finished the 2022 campaign 26-5 with a Sectional Title under their belt.
Entering the 2023 season, the Chargers return with 10 Seniors alongside three Juniors and four Sophomores.
Carroll was ranked #9 in the PBR Baseball Preseason Poll and are expected to be one of the area's best teams competing with Homestead and Snider.
Per usual, the Chargers have a loaded regular season schedule opening the year on the road against Columbia City, and then the annual road trip to Floyd Central, Jeffersonville, and New Albany.
Carroll's home opener is set for April 4th against area rival Northrop. The week of Spring Break opens up the schedule for an afternoon game this season.
The Chargers' away slate is absolutely brutal, traveling to Penn, Leo, Snider, Bishop Luers, Homestead, Huntington North, Concordia, and the toughest test–Westfield.
While the away schedule seems brutal, the home schedule is a touch lighter as they will face Angola, Dekalb, Bishop Dwenger, East Noble, Northridge, Warsaw, Norwell, which the Chargers have had great success with over the last few years.
The toughest two home games of the year is by far the two games against bitter rival Homestead on May 9th and May 11th, a team who has proven to be the Chargers' Kryptonite over the last few seasons.
Outside of the non-existing 2020 season, the Chargers have finished with 20 or more wins in the last six years, and are trying to make it seven.
Needless to say, with a ten man senior group, elite pitching and fielding, a HOF Head Coach with phenomenal assistants, and some big bats, 2023 is shaping up to be a season to remember for the Carroll Chargers as they hunt for their third State Title.
Leave a Comment
About the Contributor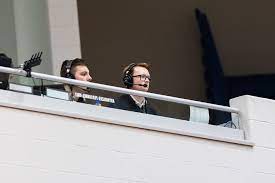 Landen Traylor, Staff Reporter
Landen is a Senior at Carroll High School, and serves as the Student Leader and Play by Play Commentator for the Charger Sports Network, which he has spent...