Spring Break Overtakes Students' Minds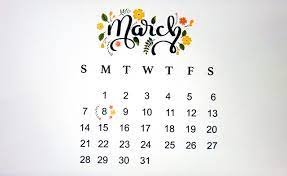 All the calendars are marked for the day that school ends and spring break begins. Spring Break is a big milestone in the school year, once the students return everyone starts studying for finals and then summer begins. Getting to Spring Break signifies the start to the end of the year. 
The staff has noticed that the students are mentally checked out with Spring Break starting up in a week. Students are no longer paying as much attention, and procrastinating their homework. Anatomy and Biology teacher, Brian Booker, comments on the feelings of students right before spring break. 
"It is obvious that the majority of the students are experiencing burnout with spring break about to happen and everything else that's going on in the school," Booker said. 
Everyone is counting the days, hours, minutes, and seconds until spring break. The anticipation is building and it is the only thing getting most of the students through the school day and week. Junior Emina Haskic discusses her experience with a downward academic spiral as the year comes to a close. 
"It is definitely something that everyone is starting to experience right now. With spring break slowly getting closer and then prom season also happening everyone is just waiting for the moment when everything happens," Haskic said. 
The burnout is worse for the seniors because after this they only have approximately a month or two before they can kiss high school goodbye. All they need to do is get through spring break and then they are at the finish line for graduation. Senior Emily Gerard talks about how both senioritis and extreme fatigue in school is causing the end of high school to come even slower. 
"Most, if not all, the seniors are already having senioritis and with burnout added on top, it is making the semester go by unnecessarily slow," Gerard said. 
This exhaustion in school is not brought up randomly, there are definitely some causes. Lots of these causes are noticeable to the faculty and they are not surprised. 
"With the winter blues that everyone just went through, all anyone can think about is getting back outside. Especially with the nicer weather we are having everyone is wandering to their spring break plans," Booker said.  
Every student is anxiously awaiting the day when Spring Break arrives. Time seems to be getting slower as the day gets closer. The only thing running through the students' minds are ocean noises and laying on the beach.
Leave a Comment
About the Contributor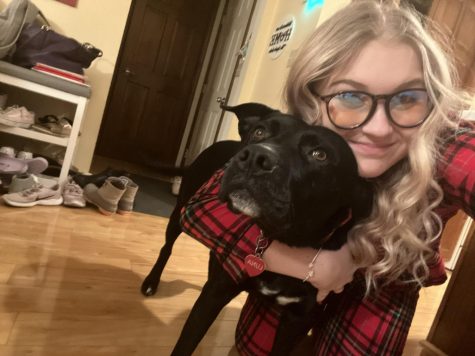 Anna Layden, Staff Reporter
Anna Layden is a Junior at Carroll High School. She likes to go shopping and hang out with her friends in her free time. She works at Dry Goods located...