Every week there are a ton of sports and events that don't get coverage.  This is an attempt to fix that.  Every week will have a new rundown, first up the week of 8/27-9/2.
The Chargers dominated in all sports last week with a combined record of 19-3 across the board.  The week started off with a volleyball sweep vs. Columbia City with all teams winning in straight sets.  Tennis and girls' soccer both picked up wins on Monday as well.  Moving on to Tuesday it was more of the same from the volleyball team with a sweep over Luers at home as well.  Girls Soccer returned home for only their second home game and took care of Snider to improve their season.  Boys soccer went to Dwenger and picked up a thrilling win on a Nick Butler goal late in the game.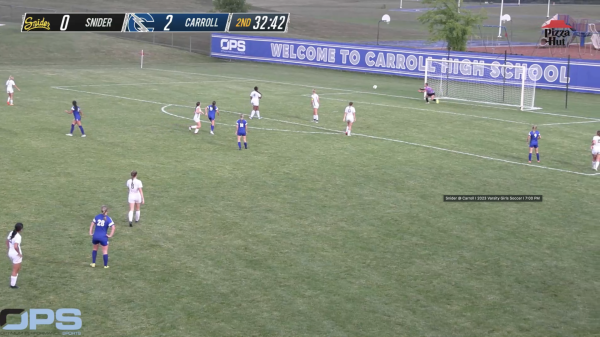 After a day off on Wednesday the Chargers kept rolling with another volleyball sweep on Thursday, and the girl's golf team won again improving to 9-1 on the year.  Coach Brian Kohlinger said he thinks the team has the depth and talent to improve on last year's 10th place at state.  "A great example of hard work paying off".
Friday brought another football game for the Chargers.  After a tough first two games, the team went on the road to South Side and scored early and often to pull away with a victory 78-6, one of the largest victories in school history.  The Chargers scored easily every time they touched the ball and were averaging a score about every 9 seconds.  To put that into perspective the total time of possession was 11:39 compared to the almost 40 mins from South Side.  Football is back in action this Friday here at Carroll vs. Dwenger.
On Saturday some of the toughest competition occurred, Volleyball was able to beat a tough Elkhart team but dropped their first match at home vs. #3 Nationally Hamilton Southeastern.  The Boy's tennis team won their home invite as well as girls' golf. 
This week's action is as follows:
Monday – LABOR DAY
Tuesday – JV Football at Snider, Girls JV/Varsity soccer at Penn, and FR, JV, and V Volleyball at home vs. Northrop.
Wednesday sees all the volleyball teams hit the road to Belmont and Girl's Soccer travel to Dwenger. Tennis is at home vs. Bluffton.  It is also the annual powder puff game.
Thursday everyone is on the road except for Golf and Tennis.
Friday is the big day… Homecoming game vs. Dwenger. 
Saturday sees Volleyball going to Laporte for an Invite, girls's Soccer playing a tournament at HSE, cross country at Northrop, and Boys' soccer at home. 
Be sure to check back next week for the next installment of the weekly Charger Checkup.