Week three of the Charger Checkup is here.  Check out this week's edition below.  Last week was a relatively slow week in Charger Action with only 7 events on the schedule.
On Monday Boys Soccer played Luers and both teams picked up a win.  JV football went to Dwenger and brought home the W.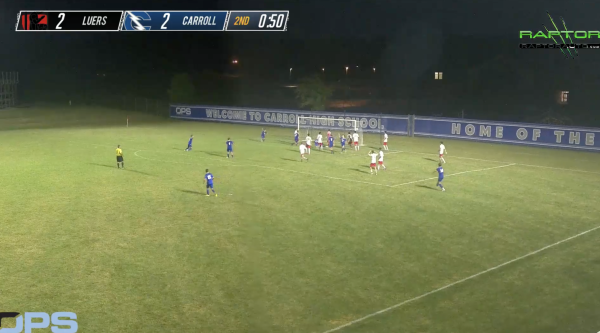 Tuesday was an off day for everyone.  For the first time this year volleyball had the week off, they are back in action Tuesday vs. Warsaw on the road.  
Wednesday was a huge night for the Boy's soccer team, they picked up a win over #20 Northrop which was their first loss of the season.  3-1 was the final with great defense being played by Dominic Dempsey in the net.  The team is quite hot right winning 9 in a row.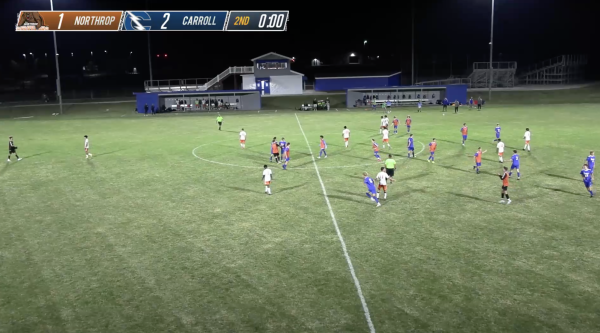 On Thursday Girls' soccer traveled to Northrop and continued their success winning their 9th game this year.  Freshman football picked up a close win vs. Dwenger on the home turf.  As of now, only two Carroll losses have occurred on the new turf.
Friday brought another game for the Chargers.  After getting by a very pesky Dwenger team the Chargers traveled to Snider for what some are saying is the game of the year already in Fort Wayne.  It was back and forth right up until the beginning of halftime where Junior QB Jimmy Sulivan threw two pick-sixes in 5 plays giving Snider a 24-10 lead at half.  In the 3rd the Chargers came back to tie it at 24.  Snider kicked another FG to go up 27-24 with 5 minutes to go and Carroll was driving but got stalled when a questionable play call had Steele pitch the ball to Starks on 4th down, He was stopped short and the Panthers won 27-24.  Carroll is back in action this week vs. Wayne at home.
On Saturday Boys soccer picked up a win vs. Northridge on the road and the Freshman Volleyball team played in an invite at Warsaw.
This week's action is as follows:
Monday –  JV/V Soccer at home vs. Homestead.  JV Football at home vs. Snider
Tuesday – Volleyball at Warsaw
Wednesday – Girls soccer at Canterbury
Thursday – Freshmen Football at Snider
Friday – Varsity Football vs. Wayne at home.
Saturday – Volleyball at Yorktown and Girls soccer vs. Concord 
Be sure to check back next week for the next installment of the weekly Charger Checkup.