It's Christmas — What should you watch?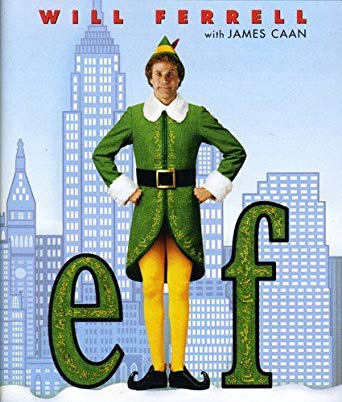 'Tis the season for snowball fights, ice skating, and listening to Christmas music (though people have been doing that since October) but a tradition that this time of year always brings to many homes are holiday movies.
Holiday movies have been a popular genre for almost if film has been around. From some of the very first like 1934's March of the Wooden Soldiers, all the way to more recent flicks like this year's Nutcracker remake, and everything in between. Everyone has their own favorites and essentials to help get them in the spirit. So, grab that hot chocolate and a plate of Christmas cookies and snuggle under a blanket because it's time to get festive.
What's your favorite Christmas Movie?
Elf (50%, 4 Votes)
Home Alone (25%, 2 Votes)
The Grinch (13%, 1 Votes)
Die Hard (13%, 1 Votes)
Rudolph the Red-Nosed Reindeer (0%, 0 Votes)
Frosty the Snowman (0%, 0 Votes)
A Year Without Santa Claus (0%, 0 Votes)
A Christmas Carol (0%, 0 Votes)
Total Voters: 8

Loading ...
Holiday's and 80's action doesn't seem like it goes together, and it might not but there are many different definitions of what qualifies a Christmas movie, course the ultimate question is Die Hard. Die Hard came out in 1988 and is the pure definition of the term 80's action movie.
The reason the film is caught up in the whole argument of is it a Christmas movie or not is because the entire film takes place on Christmas. Does a movie that takes place on Christmas count as a Christmas movie even though it doesn't revolve around the holiday itself? For the sake of this argument it is. If you have not seen it add Die Hard to your Christmas list of movies, it's a fun time and it will even get you in the holiday cheer.
Holiday comedies are a much more common and popular form of holiday film in fact the highest grossing Christmas movie of all time is 1990's Home Alone. Home Alone is an undeniable Christmas essential. The story focuses on 8-year-old Kevin McCallister as he is left alone by his parents on Christmas and must defend his home from burglars. With tons of heart and laughs home alone will make anyone feel like a kid again.
When talking about Christmas comedies that will make any man child feel like a kid, Elf is a must watch. Almost everyone has seen Elf but just for the ones that haven't, Elf stares Will Farrell as a human raised in the North pole to be an elf but when he finds out he's a human he goes on a quest to New York to find his real family.
But of course, what would a Christmas movie watch list be without some oldies. No matter what version whether it's the old or classic, A Christmas Carol is a timeless story of Ebeneezer Scrooge, a man who has lost all joy for the holidays and hates Christmas all together. But after getting three important lessons from the Ghosts of Christmas past, present, and future he finds a new love for the holidays.
On the topic of Christmas jerks the Grinch is another great movie about a grumpy guy out to ruin the holiday fun. Other cartoon classics are Rudolf the Red Nose Reindeer, Frosty the Snowman, and A Year Without Santa Claus.
There it is, the ultimate Christmas movie check list. Movies that will make you cry, laugh, and want to go to the gym and do some push-ups and then jump out an exploding building in slow motion. No matter how you spend your holidays make sure to see your loved ones, give to others, and watch some movies!