Assistant Principal 'Earnestly' Returns to Stage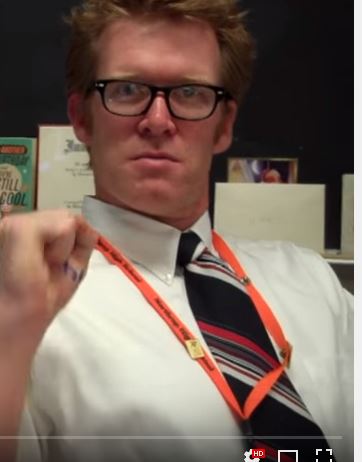 The pressure and nerves are overwhelming. After hair and costumes, it's time to give them a show they will never forget. Arriving early the stage is set the audience hasn't arrived yet, it's important to run over lines one more time making sure not to mess anything up. Smiles, smiles are the most important part it's all about entertaining the audience. The lights come on the audience members arrive, it's showtime!
This is not the life of Brian Hill the stage actor, this is the life of Mr. Brian Hill the Carroll Middle School assistant principal. In many ways as seen above, acting and teaching have many similarities.
For the first time in many years, Mr. Hill gets to show that as he takes some time in-between his assistant principal role to play a different role as he returns to the stage in First Presbyterian's production of the Oscar Wilde's classic "The importance of Being Earnest."
Before Mr. Hill was working at Carroll Middle, he had a love for acting but somewhere during College at Indiana University and transitioning into an English and history teacher for 16 years at Northrop and most recently joining the NACS family as CMS assistant principal, Mr. Hill took a break from his acting days
"Looking back on my shows picking a favorite role would maybe be Gatch in "How to Succeed in Business Without Really Trying" at First Presbyterian Theater and Horatio in "Hamlet" during a combined production that included the Fort Wayne Civic Theatre, Fort Wayne Ballet, and Fort Wayne Philharmonic," said Mr. Hill.
There's no better time than now, as Mr. Hill gets set to go back on stage. He has realized with his years of acting and now years of teaching that the two aren't that different.
"Both require you to engage your imagination. I taught history and English so imagination is essential. Furthermore, the reality is you as the teacher often must put on a show to get some kids interested in US history and literature. The kids need to see and feel your passion and love for the subject just as you need to express that on stage in a play," Mr. Hill said.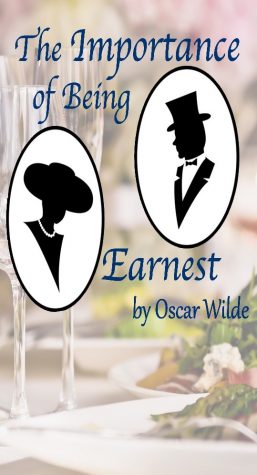 With his passion for teaching and his love for acting finally getting to shine together Mr. Hill is enthusiastic about returning to acting. He hopes he can continue to perform for many years to come as acting has been a major constant in his life.
"A dream role of mine to play would have to be Tom from Glass Menagerie. He is a character that I can connect with, so I would like to crawl inside his head," said Mr. Hill.
Of course, acting, in general, let alone returning after so many years can come with a little stage fright. As many actors can testify there is a mountain of pressure to not screw up while on stage, Mr. Hill is not letting this affect him.
"I have missed it greatly. There will be a little nervousness but that keeps you sharp. Once I'm on stage the natural highs will scare off the nerves. I can't get enough of it. When I have more time, I'll do as much as possible," he said.
The show is titled "The Importance of Being Earnest" at First Presbyterian Church Theater opening today (September 5) and running until the 21. Be sure to head over and to watch the returning performance of Mr. Hill.
To purchase tickets online click here.