Students run school business, provide morning necessities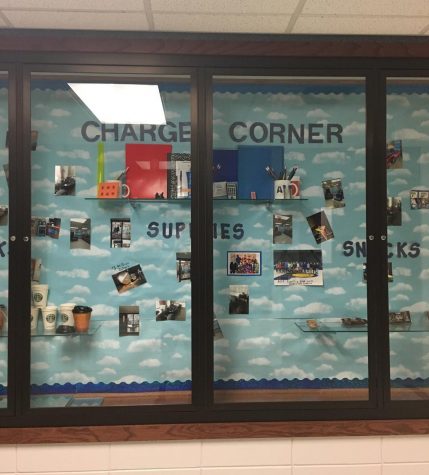 Attention all students, teachers, and people of all grades at CHS, have you been finding yourself in a slump due to those Monday blues? Have you felt like there is just a little bit of joy at a low cost missing from your life? Keep annoying the person in front of you in a class by asking for a pencil because you forgot one?
If you've answered yes to any of these, oh boy, is there an answer for you.
The school store, The Charger Corner, is your cure for all those daily school problems, ran by the Academy of Finance teacher Mr. Wardell and students from the class.
"How it works is we have juniors in the class, about 20 students, and we go through an application process for the class and the store and once you are in we split into three groups of workers, Mondays, Tuesdays, and Fridays," Wardell said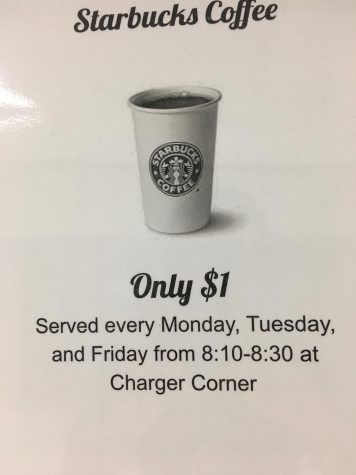 The store has just recently opened for the new school year and is stocked with all the favorites, from coffee and hot chocolate from Tim Horton's and Starbucks, smoothies, snacks, and even essential school supplies like pencils and notebooks, all sold at low prices.
Senior Ben Fortney is a former employee of The Charger Corner.
"I enjoyed the people I worked with and talking with the customers. If you are thinking about taking the class I would do it. It is a lot of fun both the class and especially the store," Ben said
In addition to the smoothies, snacks and school supplies, Chargers can now look forward to frappuccinos on Friday's. The store also expands over to the freshman center on Fridays with hot chocolate, coffee, and snacks all on sale for freshmen in the CFC.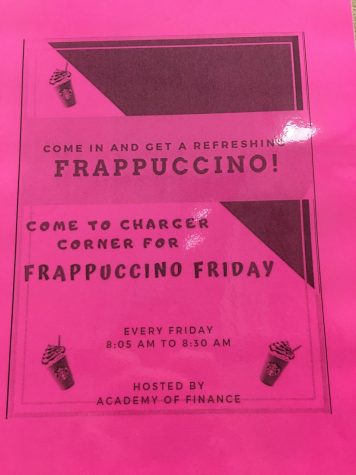 The store couldn't run without the help of the students in the class. This year there are 19 employees at the Charger Corner. Natalie Rice is a Tuesday team worker at the store.
"I choose the class because I thought getting to work at the store and having some experience would be fun and I am happy with my decision," said Rice. "I think the charger corner is a great way for students to get anything from drinks and snacks to school supplies at a cheap price."
The Charger Corner is a great place for students interested in entrepreneurship to get hands-on experience working and running a business, while also offering the average student all the early morning essentials before class.
"I think both the Academy of Finance class and The Charger Corner is a great opportunity for students that are interested in going into business or entrepreneurship," Wardell said. "They get to work with marketing, costumers, cleaning and setting up, and all the work that goes into a business."
So next time you're in the mood for a pick-me-up snack/drink or even find yourself in need of something as simple as a pencil, keep the school's Charger Corner in mind. The store is open on Mondays, Tuesdays, and Fridays from 8:10 a.m. to 8:30 a.m., so be sure to stop by.
If interested in the business, contact Mr. Wardell for more information.
About the Photographer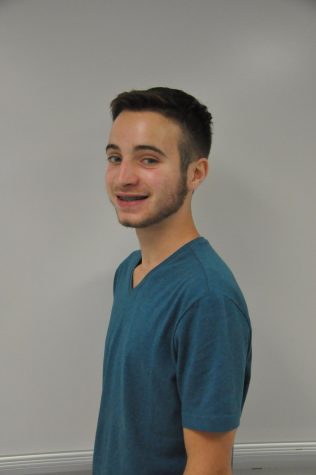 Harrison Hopkins, Co-Editor-in-Chief


The thing Harrison Hopkins loves most about writing and journalism is being able to express yourself and tell everyone a story. As well as getting...