Hootenanny fills stage with students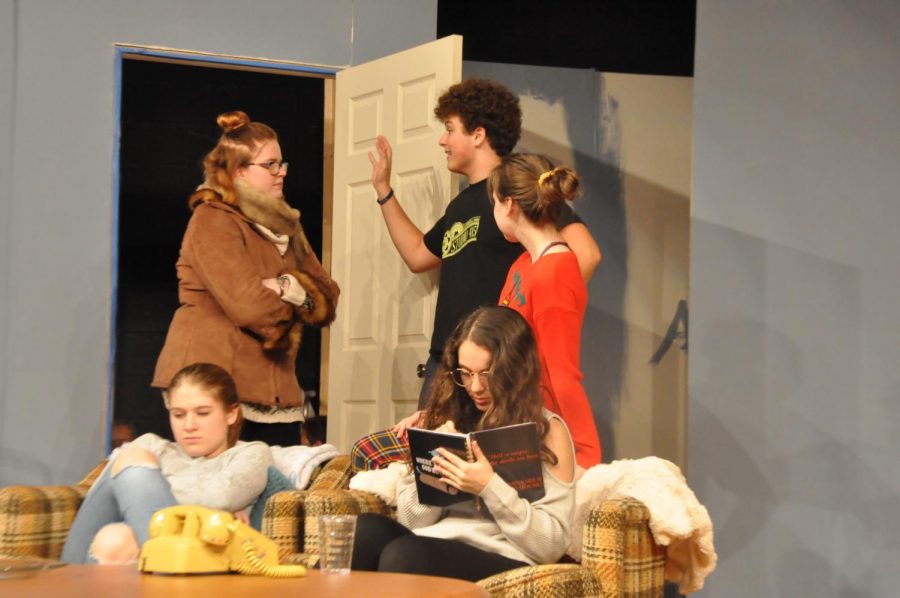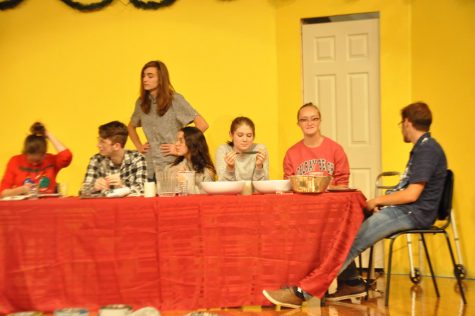 The leaves change, the weather turns a bit chillier, and the play scripts come out. That's right it's not only fall time it's also show time. This weekend and this weekend alone the fall play will be performed in the small auditorium.

The play stars students from all grades playing roles that vary from snappy rude teens, Christmas criminals, to elder people who get in the most hilarious arguments. The show is titled "In-laws Outlaws and Other People Who Annoy Us"

"It's a winter filled semester with our musical "Elf" in November and our fall play this weekend. The title itself has a story to it since it was originally titled "people that should be shot" obviously that wouldn't fly at a school due to today's climate. So, I sent the playwright an email not thinking he'd respond and believe it or not he did and approved a name change," said Pearson.

The show itself is filled with laughs, and enough holiday spirit to make you want Christmas to come already.

"The show is a hootenanny. The cast is full of some great people, and the characters are written well! I can assure you that you'll be slapping your knee at parts from the laughter," said Chase Frech.

Last year the school didn't have a fall play, only a spring one, but director Steve Pearson didn't want that to be the case this year and has been planning this show since last school year.

"The thing I like the most is how the whole cast is almost on the stage at once, so it's rewarding to see so many students in a single sign, that isn't something we don't do a lot. It's great to see all the cast members interact at once on stage," Pearson said.

For many students, the drama department has become a second family. The memories and bonds made are just as important as the lessons learned.

"Honestly one of the main reasons I came back to the school play again is because of Mr. Pearson and everyone else involved. It is such an inviting environment where everyone is welcomed no matter who you are," said Emmie Conner.

For students like Emmie, the drama department has forever shaped her as a person.

"I definitely have plans to pursue acting, specifically musical theater. A lot of people really close to me have told me to give it up, but as the saying goes "if you shoot for the moon and miss you still end up among the stars," said Conner.

The show opened Thursday in the small auditorium and runs Friday and Saturday at 7 p.m. Tickets $5. Be sure to come by and see a hilarious show with some great actors

"The drama department is something I would recommend to anyone who wants to make some friends, its full of some of the best people, the head Steve Pearson is a great guy and a really interesting character, but I promise you he cares about his students more than anyone, he is honest, sarcastic, and lovable. Did I mention the show is a hootenanny?" said Frech.
About the Photographer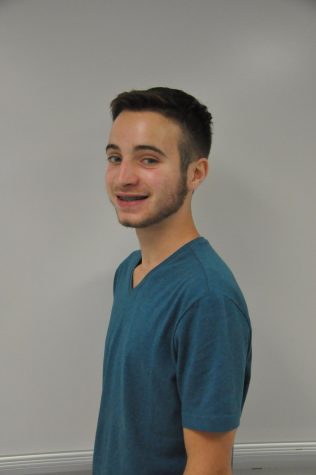 Harrison Hopkins, Co-Editor-in-Chief


The thing Harrison Hopkins loves most about writing and journalism is being able to express yourself and tell everyone a story. As well as getting...