Beards unite hairy Chargers
The Balbo, the Anchor, sideburns, the soul patch, maybe the classic mustache or even when you just forget to shave, and you wake up with a 5 o'clock shadow.
No matter how it is worn, facial hair is an art.
Walking through the hallways you may notice that some gentlemen at this school are rocking out with their beards. Before we let it snow next month, let's take this No Shave November to let it grow.
When one thinks of high schoolers you may not think of students having facial hair. After all the age range here goes from 14 to about 18. A handful of students though, can express their hairiness. One such student is Senior Max Green, who has blessed schools with his beard since the seventh grade.
"It just began because I didn't want to have to keep up with my shaving every day. The amount of time just got old and it didn't really [feel] right on my face to continue to shave so I let it be free," said Max.
For every bearded man, there will come a different story or reason. Maybe it's to keep warm in the cold winter months. It could even be to have a place to store food to eat later. Some might say that beards are messy and gross, but there are many ways to combat this dilemma.
When walking through the hallways at school, you will probably be able to tell the difference between someone that just forgot to shave for a while and wants to grow some facial hair for the fun of it. Then there are those whose beards are smooth and silky like a fluffy blanket.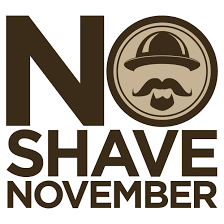 Senior Jack Tuckey has a beard of his own and played one of the most famous bearded men of them all–Santa in Carroll's Elf the Musical.
"My bearded journey started around junior year, over time I just heard from enough people that I looked good with some scruff, so I kept letting it get longer and longer and here we are today, and I don't regret my decision," said Jack.
These gentlemen take care of their beards because it can be a lot of work. Beard butter is used to make sure the beard looks and feels soft. Beard oil helps to make the skin around the beard look healthy and remove flacks.
"I quickly learned that yes if you want to have a beard you need to nurture it and take good care of it. Of course, the obvious occasionally trimming with clippers and a razor but I found that shampooing it also keeps it looking fresh," said Max.
It's a lot more than just trimmers and shaving cream when it comes to maintaining a man's facial hair. No Shave November people should take note because there's more that goes into it then just not shaving for the month.
The bearded students of the high school might have even been inspired by some of the great bearded legends of the world, Santa Claus, Dumbledore, and Duck Dynasty to name a few.
"To me, the best beard definitely has to go to my dad," said Jack. "He was a huge part of why I wanted to grow mine, his ability to grow facial hair as good as he does still shock me. If I had to pick celebrity I'd go with John Krasinski definitely a very luscious one!"
Beards speak where words fail. November or any other time of the year just remember to embrace your hairiness. Don't fear the beard, love the scruff.
About the Writer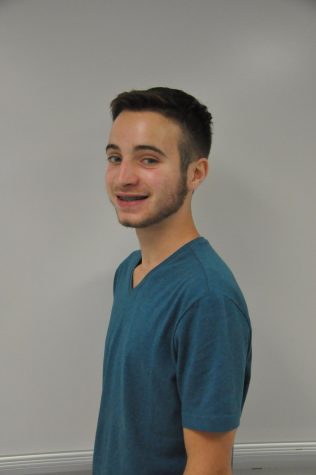 Harrison Hopkins, Co-Editor-in-Chief


The thing Harrison Hopkins loves most about writing and journalism is being able to express yourself and tell everyone a story. As well as getting...