Charger Online says goodbye to editor Hannah Harper
The Charger Online's first story in more than a year ran on October 16, 2017. It was current editor-in-chief Hannah Harper's first published article. 
Her next one will be her last for The Charger Online. (Click here to read her first story.)

After a year of journalism, a year as a staff reporter, and two years as editor in chief, the time has come for Hannah to say goodbye to the newspaper she helped to materialize from a mere idea to a successfully running source of news for the Carroll community. 
"I think the thing that I'm most proud of is the fact that we built this newspaper from the ground up," said Hannah. "When I started in journalism as a freshman we didn't even have a newspaper." 
As a part of the first group of Charger Online reporters, Hannah played a key role in creating the website, designing the logo, and configuring the layouts of stories. From only posting once or twice a week to achieving the newspaper's ultimate goal of publishing daily, Hannah has been at the forefront of the newspaper's evolution. 
"It's just nice to know that I contributed to something that is successful," Hannah said. 
Having become editor in her junior year, taking the leadership position so young did come with its challenges.
"It felt like I was kind of an imposter in my own position because I didn't feel like I was old enough or good enough to be editor," said Hannah. "Mr. Beckley trusted me with this position and I'm really happy that I was able to overcome that difficulty of stepping up and becoming a leader as a junior."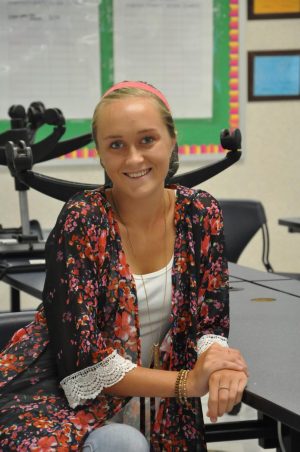 Since the first day of her sophomore year, Hannah has always had a class with Mr. Beckley. Leaving behind that piece of her high school experience comes with a certain flavor of bittersweet emotions. 
"It's kind of sad…It's sad to leave behind this sense of family that I've always had and sad to leave behind the class in general," said Hannah. I've made a lot of friends and I've always had newspaper as something to depend on. Now, I'm not going to." 
While Hannah's final article will publish with the return of school in January, her legacy as editor will continue to live on. 
"It's nice to know that I'm a part of something that has become so big and is so important to so many people," said Hannah. "I really hope that me starting out that kind of foundation just keeps growing the newspaper."
CORRECTION: The Charger Online's began publishing more than a decade ago under the advisory of Mr. Bob Ahlersmeyer and published continuously for several years under Mr. Bob Johnston (2013-2016) and Mr. Tyler Adelsberger.
About the Writer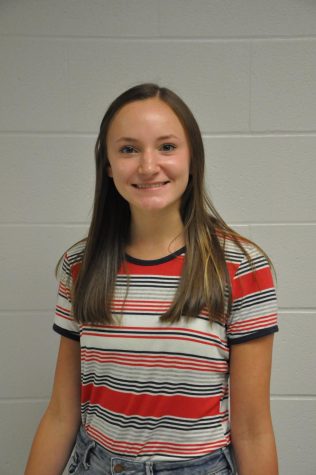 Remmington Moeller, Co-Editor-in-Chief


Remmington is a senior at Carroll. This is her third year on the newspaper staff and second year as co-editor in chief. She is an avid writer...