'Hay Day' outbreak spreads, mutates through Carroll
Disclaimer: This article is satirical. The app is not truly a communicable disease but is gaining popularity amongst students and staff. 
Early February, reports of a spreading 'Hay Day' outbreak emerged as dozens of students found themselves following the rising trend of downloading the app, unconsciously spending hours of their day glued to the game.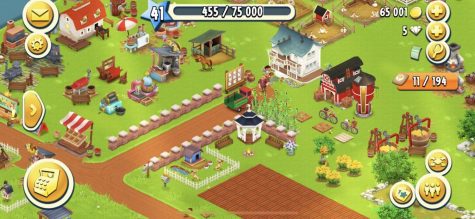 Victims of 'Hay Day' are subject to maintaining a farm, competing in derby races, and even trading with fellow victims in a shared 'neighborhood.'
At least 25 students have been confirmed as victims and numbers are only on the rise as the outbreak reaches beyond social cliques, grade levels, and even schools. 
While the game was rather popular some five years ago, it is only now resurfacing as students re-download the app, recovering their old farms to continue years-old gameplay. 
The recent epidemic can be traced back to junior Grant Newman who first downloaded the app before spreading its reach to his fellow peers. Once affected by the outbreak, students appear to be nearly powerless against containing it, spreading word of the game like poison ivy with new students downloading the app daily. 
As the outbreak spreads, however, there are growing concerns that must be addressed–primarily how to deal with the swell of victims. 
In any given 'Hay Day' neighborhood, only 30 participants are able to join. The current Carroll neighborhood is reaching max capacity with limited room available to additional gamers.
"We have to decide what we're going to do [about the neighborhood at max capacity]," said Grant. "Do we kick out the low-level people? The people who don't play?"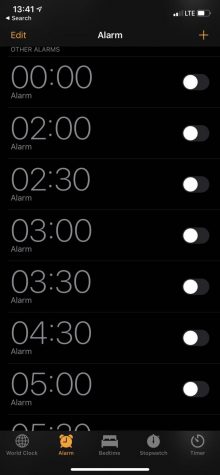 Among the concern of a rising affected population are the side-effects that come with the epidemic. Many affected students find themselves spending hours a day playing the game, logging onto their farms during school lectures and harvesting their crops rather than completing their homework. 
"It's my top used app," said Grant. "In the last 10 days, I spent 23 hours playing Hay Day. So that's almost a full day of Hay Day." 
While time lost on the app is a common side-effect of the outbreak, there are reports of more extreme cases with students even waking up early to maintain their farms. 
"I have alarms set at 2 a.m. to wake up like if I need to…harvest something to help the derby, I'll wake up at 2 a.m," said Grant. "I don't wake up for school but I wake up for Hay Day."
Trusted sources confirm that the outbreak has mutated beyond students, affecting teachers as well. Three teachers and counting have downloaded the app as confirmed victims of the outbreak, raising concerns about Hay Day's expansive reach. 
Check back in the weeks to come as the Charger Online continues investigating Carroll's "Hay Day" epidemic. 
About the Writer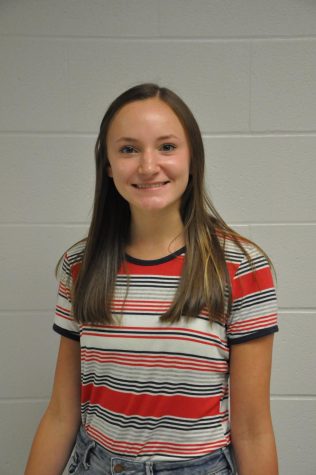 Remmington Moeller, Co-Editor-in-Chief


Remmington is a senior at Carroll. This is her third year on the newspaper staff and second year as co-editor in chief. She is an avid writer...