Pandemic fails to stop students preparing for AP exam
With the thoughts of the coronavirus expanding and the talk of possible school closure, AP Exams are definitely a subject full of uncertainty. Whether exams will continue as normal or dates for the exams would be moved, no one knows for sure. 
As of now, students and staff prepare for the tests as normal. Beginning May 4 and continuing to May 15, AP students will be taking their exams. These exams, taken at school and monitored by the guidance counselor, provide students with the ability to display their knowledge in hopes to receive college credit.  
With students having to retain a year's worth, stress levels often rise in the weeks leading up to the exam. 
Teachers often provide review materials and practice exams, however the pressure is mainly put upon the students to study. Every student is different and learns in different ways. From using quizlets, to hand written notes, or online resources, there are many forms of studying. 
"From my experience with AP psych I'd have to say quizlets go a long way in studying. However, they are not the only way, studying with groups was also beneficial," said junior Reid Syverson. 
With the current situation regarding the Coronavirus and the term "social distancing" occurring in the United States, group studying may not be an option. However, just like schools are doing, students could study with friends and classmates using Google Meets or Facetime. 
Some students find that by studying with others they are able to improve their knowledge and see connections in the material being studied that other students saw that they possibly did not see. 
However, some students prefer not to study in groups. Sometimes studying with others/friends is too distracting and may be a waste of time. 
Teachers sometimes offer review sessions too, that may be useful to students. While still a group setting, the session is structured just like class allowing students to receive the material just like they did when they were taught. Being able to ask the teacher for help may reduce some of the stress a student faces prior to exams as well. 
"Don't stress yourself especially while studying. Ask teachers for help whenever you need a topic to be clarified," said Leye Rosanwo, a junior who has taken an AP exam. 
While students worry about preparing for the exam, some also worry about the timing when taking the exam. However despite the stress, Carroll students are usually very well prepared. For tests, the students practice FRQ and SAQs and are timed just like they would be for the AP exam. By doing this, students become more comfortable and confident when working under the pressure of time. 
Some students who have never taken an AP exam worry that they will not know how to study or that they will forget the material they have been taught throughout the year. 
"I want to know what the best strategy is to get everything done or how to work through questions that I might not know," said junior Abbey Woltman, who will be taking her first AP exam this year. 
With AP courses being nationwide courses, there are many online sites and quizlets from prior students and teachers that can help a student prepare. For many courses, it is important to know a good deal of vocabulary, making quizlet a great option for studying.

Additionally, there are many practice exams that students can use to help them prepare to take the actual exam. 
To ensure that studying is effective, students should find the way that makes the most sense to them. For some this includes studying sections of the book a week or watching review videos the night before. 
"Study, study study. Anything and everything. Make sure to highlight the grey areas, or the things you find important to go over them again," said junior Reid Syverson. 
Everyone learns differently but it is definitely important to study. Some students have to go over each detail and learn through repetition. Others can study over longer periods of time by cutting subjects into "chunks."  
"I plan on starting to study a week or two before the test. I'm going to split my studying up by units so it is more manageable," said junior Maddie Bishop. 
While exams are a big deal and matter for college, the students want everyone to know  a bad score does not mean a person is a bad student. They advise people the best that they can, and let the exam be the exam. 
"No test, not even the AP Exams, determines your self worth," said Leye. "You determine your self worth and it's your job to remind yourself that you're still a great person without getting a 5."
About the Contributor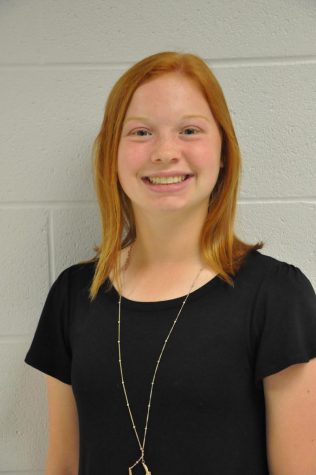 Emily Linder, Staff Reporter
Emily is a junior at Carroll High School and she is a first year staff reporter on the Charger Online. She decided to join newspaper due to her desire...