Generation forced to grow up faster
I didn't ask for this, no one did, and I surely didn't want to pandemic in my childhood. I'm still a little kid who would like to fulfill all of her childhood dreams before reality has to hit but I don't think I'm going to get an option to do that. There's not much of an option for us anymore.
I have an overwhelming sensation to break down and cry every time I'm alone or I have to face the reality this may never stop being this way. It's incredibly heartbreaking not to see the light at the end of the tunnel.
I have no idea this is going to stay like this and I have no idea how long if it is. I've never begged for school more in my life and I've never wanted to see my friends more. Everything feels like it's a thousand miles away and I'm all alone even though I know everyone else is experiencing exactly what I am. The feeling of being so isolated and not being able to see the ones you love is destroying.
 We just have to play the game even though the cards are dealt with against us. It really sucks not knowing if you're going to go back to school next semester or this semester even or if you're going to have a prom or if you're even going to graduate. Even as a junior I think that I might not be able to graduate because of this. 
We have no stable way of controlling Corona and my brain automatically thinks that this is going to be forever and I can't handle that. No one can handle that. I hate waking up in the morning then facing the reality that I'm going to be home all day. I can't see my family because I could get them sick and I can't see my friends because everything shut down. I can't live life because there's a pandemic going on.
I can't be a kid anymore.
About the Writer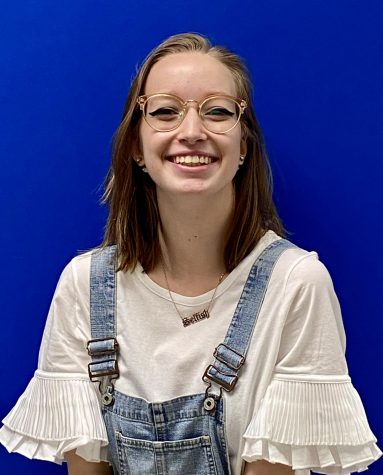 Julia Hess, Editor in Chief
Julia Hess is a junior who has been part of the Charger Online for a year. While she is in the newspaper she also does other activities that have contributions...