Stay at home order promotes organization
Quarantine is not as bad as I thought it would be.
This 14 day period of isolation has given me the opportunity to take my life piece by piece and get organized. I wanted to clean my room and organize my closet since the summer but never felt motivated.
Now that we are being forced to stay home unless necessary this is the perfect time.
My closet it probably my favorite part of my room. I have an abundance of clothes that I do not always tend to wear all the time and I normally stick to my same five sweatshirts and two pairs of jeans but now that it is starting to warm up I can change that.
The warmer days have made me extremely hopeful that it will be always nice out sooner than later. I have alternated my spring and summer clothes onto my clothing rack.
This part really got me excited by looking at all the tank tops and pretty tops that I can pair with cute shoes.
Dresses are another thing I cannot wait to wear because they resemble summer in my opinion.
Getting my organizing done has made me feel accomplished because since it is now our "Spring Break" and we do not have homework I can focus on the things in my life other than school.
About the Writer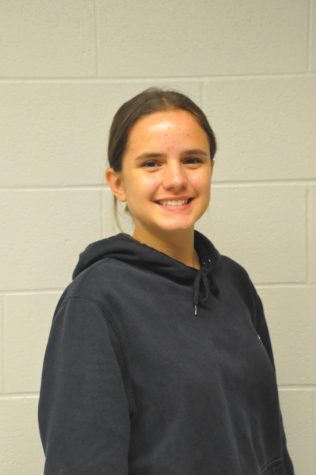 Casey Berndt, Staff Reporter
Casey Berndt is a senior at Carroll. It is her first year on the newspaper staff. She decided to join newspaper due to her interest in the news and current...