Life without sports leaves void
We should've been filling out March Madness brackets.
We should've been preparing for the NBA playoffs.
We should've been getting ready to for the first pitch of the MLB season.
But instead, we've been sitting around our houses, wishing for something to do.
The Coronavirus pandemic has not only mostly shut down the American economy, but has also taken away our sports.
President Trump has recently expressed optimism about the return of sports, saying they will be back "sooner than later," per The New York Times. But sports leaders and insiders are not sold.
According to CBS Sports, NBA commissioner Adam Silver said, "Essentially what I've told my folks over the last week is we should just accept that at least for the month of April we won't be in a position to make any decision [on resuming the season]. I don't think that necessarily means on May 1st we will be [though]…"
The effects of the virus locally is no different from the rest of the country. All sports have been cancelled, whether they are through the school or through a club or league.
Junior lacrosse player Sam Achor said, "It really sucks that we trained and practiced almost every day, and now the whole season is over. Especially for the seniors that have been waiting for their senior year to play their sport."
It truly is sad for the seniors, as the phrase, "there's always next year" doesn't apply to them.
The card we've been dealt is no fun, but look at the bright side: when sports do come back, it'll feel so good.
All we can do during this unprecedented time is stay positive, and stay inside.
As the famed cricket umpire Billy Bowden once said, "Life without sports is like life without underpants."
So true.
About the Contributor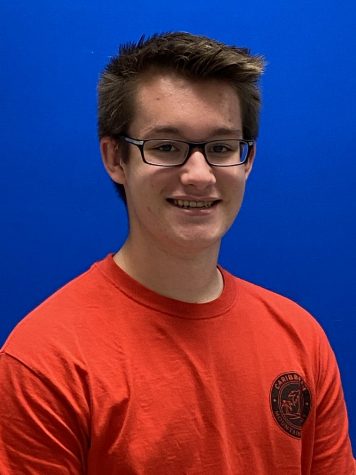 Blake Mast, Sports Editor
Blake Mast is a senior at Carroll High School, who is going into his third year of newspaper. He lives with his mom and his dad, and his younger brother....