Coronavirus impacts college visits
Beginning junior year many students will start looking into colleges and planning what their next steps will be following highschool. Everyone always says you never know a college is right for you until you actually step foot on campus and fall in love with it. 
For me, I was waiting to save all my college visits towards the end of the school year so that I wouldn't miss out on sports and other academic things. But now with Corona and campuses being closed, I missed out on opportunities to visit the schools or colleges I'm interested in.
Like yes I can hopefully visit the campus this summer as things begin to reopen but it won't be the same.
When you visit colleges during the school year, you get to see students on the campus. Not only does this give you a feel for the population size of the school, it also gives you a sense of what kind of community you are walking into. 
Not being able to tour campuses really makes me sad, but also makes my decision of where I want to go to college so much harder. 
Many students are facing this issue and are struggling with coming up with options on where to visit or attend college. 
Personally, I've recognized that things do happen in life and while they may be past my ability to control, things will not get better if I just sit around and wait. 
Throughout the beginning of junior year my mom would tell me to start looking at colleges but I kept nudging it off, saying I was busy with homework or had other stuff I was doing. 
But now, looking back, I should have started looking earlier. 
In August, I wouldn't have suspected my junior year to be cut short. I wouldn't have guessed I would have been forced to stay inside my home, missing out on memories and opportunities. 
Yes this whole coronavirus situation is one everyone has to cope with and adjust too, but it's made me realize procrastinating is not beneficial.
I could sit here, doing nothing to prepare for college until next school year when campuses hopefully reopen but then again who knows if they will reopen or not? 
The longer I wait, the more time I waste. Recognizing that college will take up more than eight years of my life since I plan on going to med school, I've realized that I can no longer sit around and wait for things to hopefully fall into place. I want to be happy at the college I go to and I want to make new friends and new memories. 
About the Writer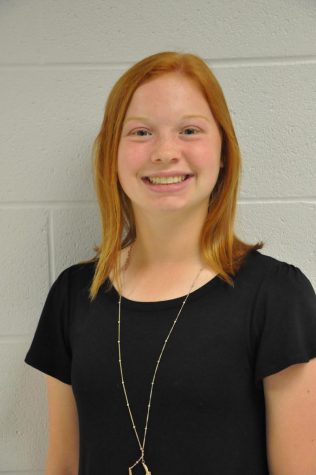 Emily Linder, Staff Reporter
Emily is a junior at Carroll High School and she is a first year staff reporter on the Charger Online. She decided to join newspaper due to her desire...