Fall sports face uncertainty for season
In the midst of the COVID-19 outbreak, sports all around America have been put on pause.
It's hard to believe that the only significant sports-related events that have taken place since social distancing started have been the NFL Draft and "The Last Dance," a documentary about the '90s Chicago Bulls.
Yes, it's been a bland couple months for sports fans.
Leagues like the NBA and NHL, which had their seasons in full swing when they stopped playing, hope to resume in the summer. And leagues that haven't started yet, like the NFL and MLB, hope for the best while making plans for the worst.
The Athletic's Shams Charania said the government is willing to help leagues get back on their feet as soon as possible. This is great news for the sports world, as games could still take place, albeit in possibly unorthodox ways.
At Carroll, the future is a bit murkier.
Athletic Director Dan Ginder said on how the Coronavirus could affect our sports, "There is so much unknown right now that [season cancellation] is certainly on the table as a possibility.  I am hopeful that it won't cancel the fall season but realistically that is part of the equation.  We will continue to take orders from State and Local experts about what are next steps."
Ultimately, the immediate future of Carroll's sports rely on the government.
Ginder also said, "If it doesn't cancel the fall  it could certainly look different.  You hear things like limiting the number of spectators as a possibility, requiring masks to be worn, etc.  Again, we will be taking information provided by the experts making those decisions. We pray that opening school in the fall 'like normal' is what we do!  The beginning of the year excitement is so important to the school environment."
The world wants their sports back. But they'll need to be patient about it.
It's important to remember that this will all be over, and normal life is coming up ahead.
There is always light at the end of the tunnel.
About the Writer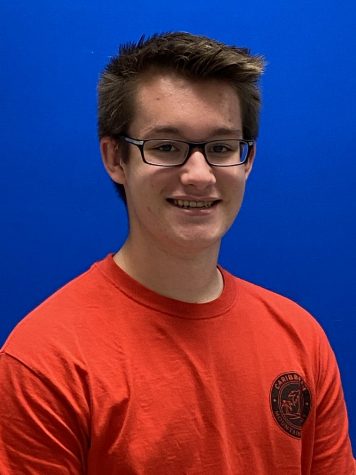 Blake Mast, Sports Editor
Blake Mast is a senior at Carroll High School, who is going into his third year of newspaper. He lives with his mom and his dad, and his younger brother....