As governor release dates for normality cities get hope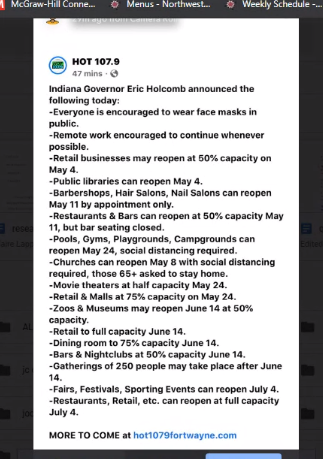 On May 1, Governor Eric Holcomb gave the okay to allow citizens to be able to go out.
I was one of those many people who wasted no time to make plans.
My cousins and I made plans to hang on that three days before the okay was given.
When we went out it seemed normal.
Seeing cars out and driving around and seeing people look happy while being outside was something I had forgot about.
It was just weird to see empty buildings and businesses that would normally be full on a Friday night.
The mall, obviously, is a complete ghost town and restaurant parking lots are empty aside from their drive throughs.
Even going back to work last weekend was something I never dreamed about.
Getting back into the swing of things there on top of following new rules was an interesting time.
At work we now are coming through a completely different entrance, we get asked multiple questions, get our temperature taken and given a mask we must wear at all times on the floor.
There was also a list of reopen dates released by Governor Holcomb that I hope everyone has seen at least once.
Businesses are yet to become fully opened and operated, but the time for that is closer than you think.
About the Writer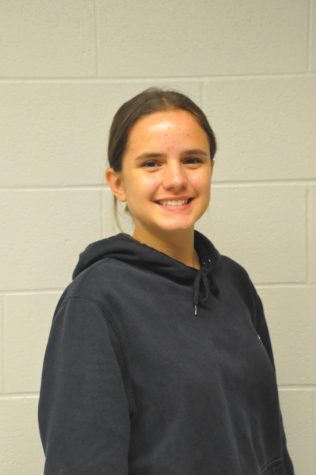 Casey Berndt, Staff Reporter
Casey Berndt is a senior at Carroll. It is her first year on the newspaper staff. She decided to join newspaper due to her interest in the news and current...