Spreading joy, not germs
Choir adapts to Coronavirus reality with masks, cancelled trips, smaller groups, distancing
The choir program has been especially impacted by the presence of COVID-19 after the CDC declared the act of singing a "super-spreader" of the virus. 
One of the many changes to the choir department is how they are spaced when singing in the auditorium. They now sit about five auditorium chairs, or about 10 feet, apart. 
In addition to spacing, the choirs are expected to constantly wear masks to limit the spread of COVID-19 while singing. 
Show Choir isn't relying as much on after-school practice, and are insteaddoing a lot of choreography in school. This is a big time saver as well as a good way to divert attention from singing to make the show choir more productive. 
Despite these adjustments, it may be all for nothing as there is currently no confirmed show choir season.
The coronavirus has forced many of these changes, but Choir Director Mrs. Jill Jeran said some of the changes include learning the choreography during the school day rather than during after school practice and canceling the yearly show choir trip. Show choir camp, which normally meets the week before school starts, was also canceled.
"To limit exposure we are splitting into small groups, holding class in the auditorium, and doing 30-minute intervals," Jeran said on measures to combat COVID-19 risks. These precautions will help the overall health of the groups in the long run.
Despite all these changes, Junior Ellie Dolkamp loves singing in the Charger Chorus because of how it helps her feel connected.
"You just become a family," Ellie said. "And that is true for any of the arts and extracurricular activities."
The choirs have one confirmed concert date scheduled for September 15. This concert will be held in the auditorium with a limit of two family members in attendance per student. The concert will also be live-streamed for the public. 
Every member of the Show Choir has struggled with an added a barrier to their ideal learning environment–a barrier of a mask.
Part of the performance is the face. Without the entire arsenal of expressions at the performer's disposable, the story can't be told properly, whether it's Hansel & Gretel, Thumblenia, or Arabian Nights. 
This year will be a challenge for the choirs but, they are willing to step up to the task. 
Leave a Comment
About the Contributor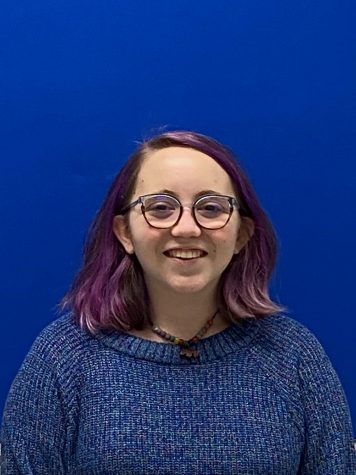 Nori Wagner, Staff Reporter
Hi, I am Nori Wagner. I am a junior here at Carroll and I am new to the Charger Online. I am attempting to get better at writing. So I threw myself into...