COVID-19 forces athletes to adapt their game
With last school year, all spring sports got cancelled due to COVID-19. All students and teachers were asked to stay home and do school that way. But with the Governor of Indiana permitting students and teachers to come back to school in 2020, sports were still in jeopardy. 
How would practice go about? 
Are the drills going to be the same if there is a season? 
Are fans allowed to attend?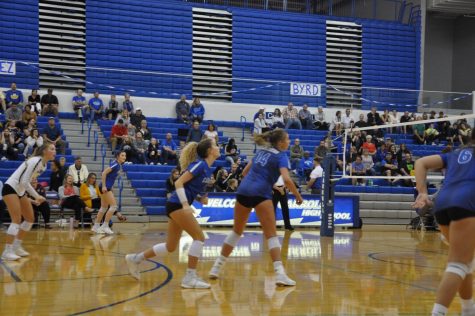 By the time it came to this new school year, Governor Eric Holcomb, allowed fall sports to be played. But with limitations. Such as being 6 feet apart when you're not in a drill or game, wearing a mask on the sidelines, and cleaning your equipment constantly.
But with all sports, there are limitations during practice. 
"COVID has limited us to do certain things for us to bond as a team. We cannot do as many things as we would like to do considering that if someone gets sick we are not only let our team down we are letting the program down. So it is just a hard thing to cope with all of the things that we are going through," said junior Ali Sparks. 
Some sports are more affected than others.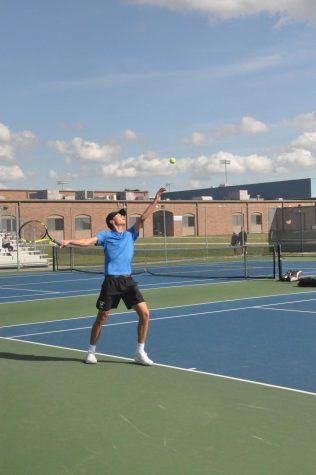 "Tennis hasn't been affected that much, at least compared to other sports. The biggest differences have been playing without spectators and not shaking hands with the opponents," said senior Joshua Jackson. 
Though practices have changed, the players have to adapt to playing with this new style of play.
"I have adapted by just making sure to follow every precaution so that we can have the best season possible in this crazy time," said  sophomore Janae Byman.
Having no fans in the stands is a big let down to this season. The fans are a huge factor to a team's success. 
Nevertheless playing sports this school year is quite different than in the past school years. But that's not stopping players and coaches from playing the sports they love. 
"I've definitely had to adjust to playing without any fans. A huge part of the season is getting fired up and getting energy from the crowd, but without any spectators, it's been difficult to play with a high level of energy. I've had to force myself to stay focused and keep playing with a high intensity," said junior Ali Sparks.
Leave a Comment