Semiformal 2021 announced, undergoes theme change
As a result of the pandemic, there was no semiformal dance last year. This left a level of uncertainty about whether or not the dance was going to make an appearance this year.
The weekend of October 9th, the student council announced the dance for the first time on Instagram, stating that the theme was going to be Euphoria. Students were ecstatic to see the theme as something relevant as it came from a recent show on Netflix, Euphoria.
"I'm very happy about it [the theme]" said senior Bre Ward. "It's relevant and unique and actually has a style associated with it that can be incorporated into an outfit."
Despite this excitement, on the Monday after the semiformal's announcement, the theme was retracted, the post on Instagram taken down, and it was replaced with "Neon Lights" later in the day.
Student Council advisor, Mr. Michael Klein, chose not to comment on the change, but students speculate it is a result of the connotation of euphoria often being associated with drugs. This could give a bad image to the school, lead to drug related issues, and cause concern from parents.
Although most students understand the reason the theme was changed, it was still met with disappointment.
"I like the new theme, but it doesn't really make a ton of sense because girls won't be wearing neon dresses, so the theme won't correlate as well with what people are wearing," said senior Grace Lane.
But despite the change, students are mainly just excited to have the dance back. The year without it brings additional excitement for everyone.
"I am excited, I love any chance to dress up," said Ward. "Not having semi last year just added to the feeling of not having a normal school experience, so regardless of how much I end up enjoying the dance I'm looking forward to feeling more normal."
Since Freshman have their own semiformal, they are not able to attend the main semiformal event, so the only members of the student body who have attended a 10-12 semiformal at Carroll are the seniors. They are the only ones with memories on how it is run.
"My favorite part of semi sophomore year was that it got everyone together to have a great time," said Lane. "There was no judgement and everyone was just living their best life."
The main semiformal is also seen as an upgrade from the Freshman event based on the decorations and how much larger the dance floor is.
"My favorite part of semi sophomore year was the decorations," said Ward. "After freshman year it was a huge step up, and I can never get enough of Christmas so being surrounded by Christmas trees was great."
In terms of Covid-19 safety measures, much of what it could be is still up in the air. According to Klein, masks will be required, and any other procedures will be determined later.
It is clear that no matter what the theme is or what measures need to be taken to keep people safe, the dance is going to be a great time.
The dance is set to take place on Saturday November 13th, from 8pm-11pm. Tickets will be $20 and guests are able to attend as long as they are under 20 years old.
Tickets will be on sale November 1st-5th; make sure to get yours before they run out!
Leave a Comment
About the Contributor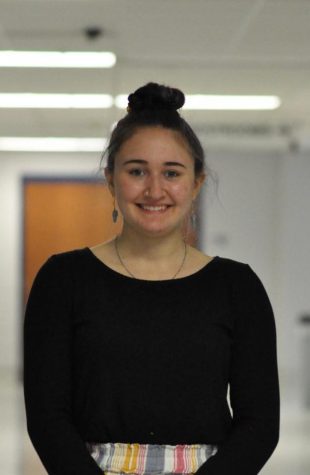 Gracie Rose, Co-Editor-in-Chief
Gracie Rose is a senior who has been attending NACS schools since kindergarten. At 17, this is her third year working on The Charger Online and her second...