Texting while driving main factor in student accidents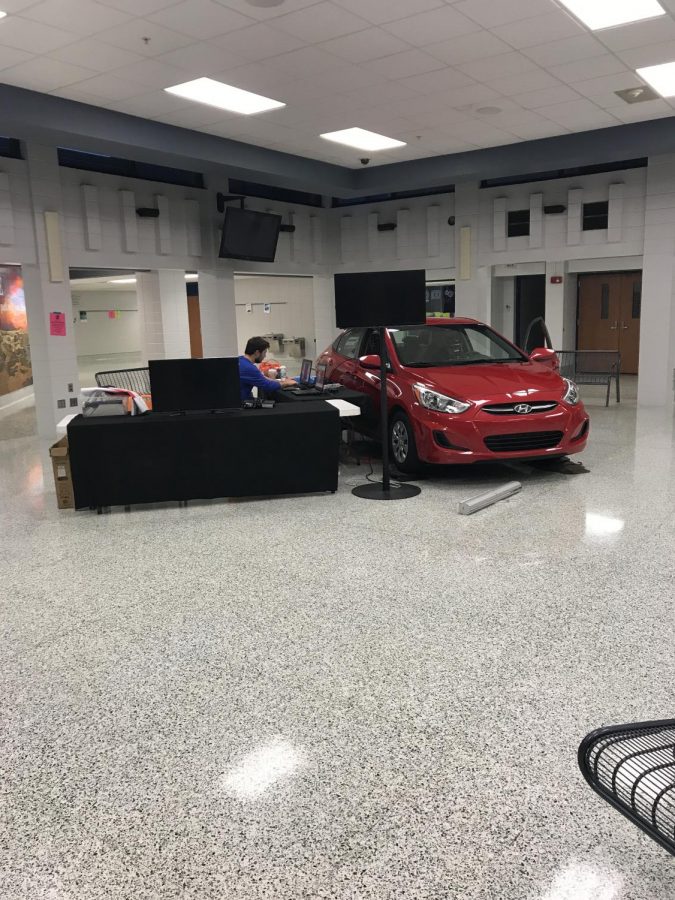 Nearly 330,000 injuries occur each year from accidents caused by texting while driving, and 1 out of every 4 car accidents in the United States is caused by texting and driving. This year, Carroll students have been in several multi-car accidents
Assistant Principal Micah Lackland experiences first-hand the dangers of distracted teen driving. As the safety coordinator for the school, Mr. Lackland responds to every student-related accident. 
"I think the biggest problems are seen with texting and peer influences. We see accidents on Bethel Road almost every week due to distracted driving." he said.
The school does not keep records of on or off campus accidents, but the police are called if there is any damage. Accidents on campus are rare, according to Mr. Lackland.
On October 6, CHS learned firsthand what it means to be a distracted driver. Students enrolled in health currently got the opportunity to try a driving simulation, provided by the PEERs Foundation.
So how does the simulation work? First, five people pile into the vehicle. Despite how real it looks, the car is stationary and only made for doing the simulation driving. The person seated in the driver's seat then puts on a virtual reality headset. This headset allows for the driver to see the "road." As they begin driving, the student driving is told to text, while other students in the vehicle distract the driver.
Sophomore Maralyn Woods saw purpose behind the simulation after getting a chance to drive herself.
"I could definitely see the point behind it," she said. "You're driving and suddenly you're dead."
Health teacher Teri Delagrange also sees the importance of showing students the simulation just before they are driving age.
"Distracted driving is huge for kids today," she said. "There have been a lot of crashes just here at school."
The PEERs Foundation, which provides the simulations, is based in Grand Rapids. PEERs stands for Professionals Encouraging Education Reform.
Jake Guy is one of the PEERs employees who came to CHS.
"The ultimate goal is to educate students about the dangers of distracted driving today."
About the Writers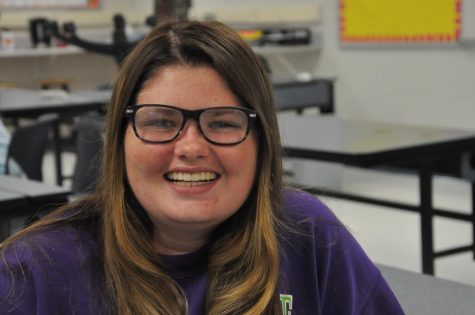 Allison Reid, News Editor
After 13 years of being involved in softball and involvement in at least four other extracurricular activities, Junior Allison Reid is what one would truly...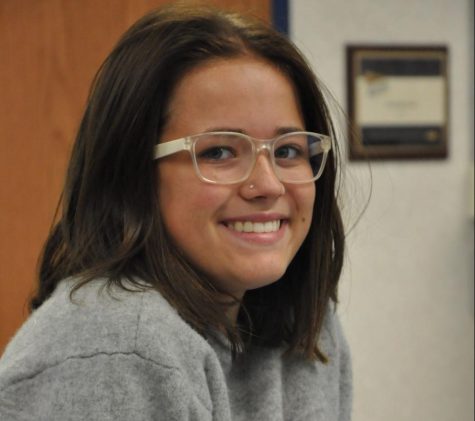 Aleena Daenens, Co-Editor in Chief


As the newest editor in chief of The Charger Online, Aleena Daenens exudes gravitas. Her thoughtful demeanor and her serious glasses tend to...