'Chico' finds time to cook
Farm boy makes homecoming court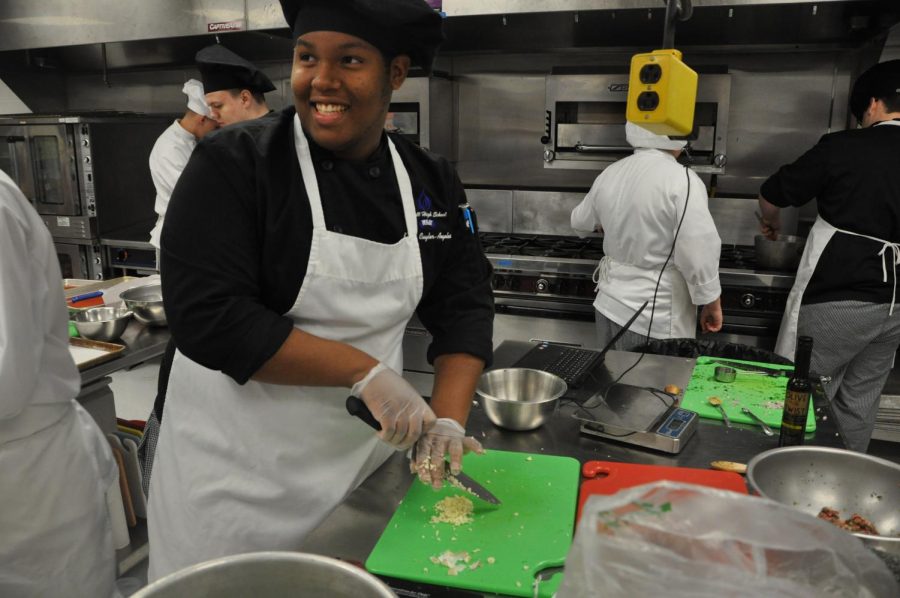 Keonte Acardio Cuyler-Angeles seems to be a less-than-common name heard inside the school. Perhaps, the nickname "Chico" would ring more of a bell.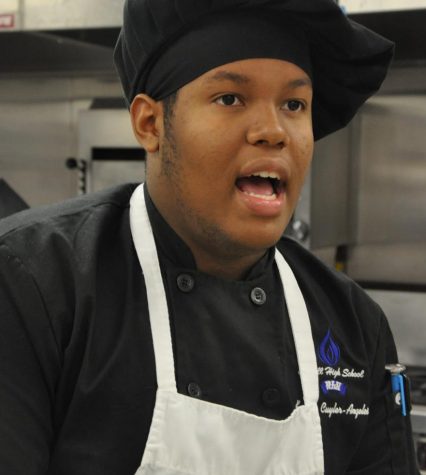 "I got my nickname in Preschool when nobody could pronounce my name," Chico said, "It was easy and it just stuck."
  Chico didn't always live here, as he was born and raised in Gainesville, Florida. His parents raised him there on the farm where he learned his basic work ethic.
  "I used to take care of chickens, feed the cows, mow the lawn," Chico said, "Life was pretty simple."
  Although he enjoyed his time down in Gainesville, life wasn't only the easiest for him. Chico grew up a very shy kid who spent almost all of his time with family.
  "I wasn't really liked down there, I only had about two friends," Chico said, "It was really just me with my parents and grandparents."
  Chico moved to Fort Wayne during the summer of 2014 where he lived in an apartment with his mother and sister. Things changed for him as he moved up here as he was instantly noticed and liked.
  "People here are very nice and open-armed," Chico said, "That became a huge factor in my current outgoing personality."
  He is now a very popular student here as well as one of the friendliest in the school. He enjoys coming to school every day and socializing with teachers and administration.
  In Chico's free time, football and cooking are his life. He played on the offensive line all four years blocking for other common names like Senior Jack Miguel and Senior Cameron Shank.
  "I've been with my team since freshman year and I'm happy with everything they've done for me," Chico said, "They're my family."
  Although Chico loves football, his greater passion is his ability to cook.
  "I'm the number one cook in the school," Chico said, "Not to be cocky or anything."
  He hopes to grow his future around cooking and own his own restaurant one day. As of now Chico starts off his cooking career as the top chef at Carroll as well as a soon-to-be-unveiled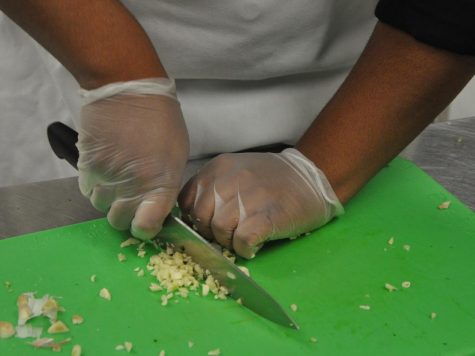 YouTube channel called "Cooking with Keonte."
  In the closing chapter of his high school years, Chico looks back on his past and where he has arrived as a person. Coming from a common farm boy in a small Florida town to a commonly known superstar chef at a high school he loves. Being nominated for homecoming was a dream come true for him.
  "I was surprised to be nominated, but I'm just so happy people are open-armed," Chico said, "Life is so much better up here."
About the Writer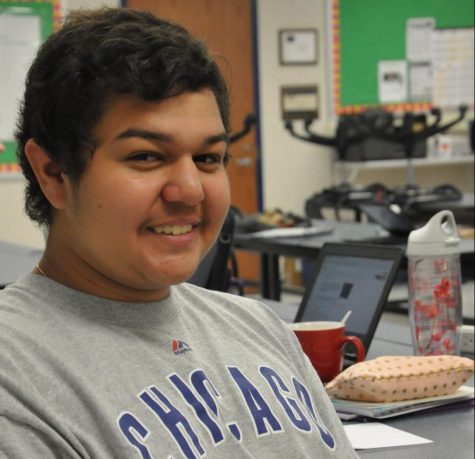 Luke Hanna, Former Editor in Chief
Luke Hanna is Co-Editor-in-Chief of the Charger Online for the 2017-18 school year and the only returning member from the previous iteration of the Charger...