Day 1
We are living in history.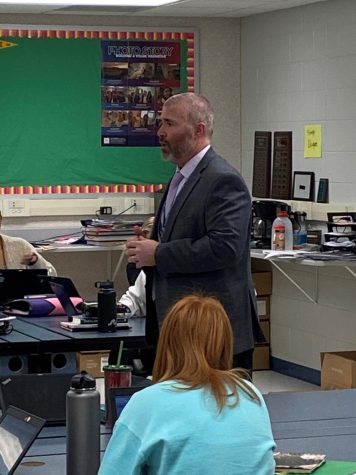 That's a phrase that I have heard a lot of teachers and other faculty use ever since the  COVID-19, or Coronavirus, outbreak became a pandemic on Wednesday, March 11.
These past few days have been a nonstop flood of shut down after shut down. But hearing that NCAA is cancelled and that as sad as it is Disney world being closed, really haven't affected me. That all changed though at around 1:50 p.m. on Friday on my way to six-period study hall
On Thursday, the announcement was made that all after school activities are now over until spring break. Even this didn't really take a hard hit on me, since I am one of the grateful people who can say my show choir season has already more or less come and gone. So, I was just like any other student going through my senior year. We had prepped the past two days in most of our classes, so we could be ready for what seemed to have changed from an if to a when we shut down schools.
My thoughts on our new remote learning that we have practiced are really limited. All I can say as of 2:10 p.m. on Friday, March 13 is that I am able to get on Canvas conferences and Google Meets. So, I do know that from school I can see and talk to my teachers, but that's all I know at this point.
But here I am now after hearing from students in the halls on my way to the 6th period saying that teachers received an email saying we have closed. When I made it to my study hall, it was the only thing people were saying (which isn't new I mean this past week the only point of conversation has been Coronavirus), but these conversations weren't about being sad that March Madness is over or how crazy Google Meets chats are.
Now the topic of conversation was that its over, all the jokes and debating about what could happen are now replaced with "Well, see you next month guys."
I still wasn't believing it, the number of rumors that have spread this week have become an outbreak of its own.
But sure, enough maybe a minute after the 6th-period bell rang and we all sat eagerly in our seats the PA came on with the voice of our Principal Mr. Bitting informing us all that this was no rumor and that starting Monday, March 16 NACS and other Allen County schools will be closed until April 10, which is a month from now.
Side note: I just realized I am shaking while writing this. It's strange because I am not normally a nervous person; I pride myself on keeping a level head. Maybe its because all this is all so new or maybe I am in fact scared of what is going to happen.
This was our senior year for me and my fellow classmates and though I'm not one of those people who thinks my senior year is ruined, I still am unsettled at the fact that there is much uncertainty if prom will happen and what will occur with graduation.
Of course, I know I'll still be able to move onto college next year and get my high school diploma, but it's the little things like taking pictures at the Memorial Coliseum with my friends in our cap and gowns. Or celebrating prom with my friends who after this year I might not see again.
For now, I stay confident that this is just a pothole in the road on my senior year. Potholes make the path a little bumpy, but chances are we will still reach our destination alright.
I am writing this because I know now we are living history. There is no arguing that. Years from now I'm sure people will ask what it was like and I will be excited to tell people. I'm sure once I reach my dorm room at Ball State next school year, my roommate and I will have some crazy stories to tell.
For now, I plan to finish my school day, put my earbuds back in and get through these last few periods of school and enjoy the weekend. As for what comes after that is of course what we have been hearing all week, a lot of uncertainty.
I plan to catalog more of what its like these next few weeks because I'm sure this journey is just beginning.
About the Contributor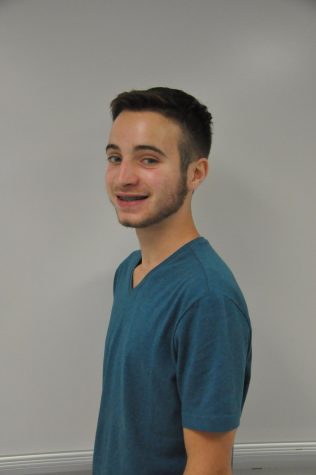 Harrison Hopkins, Co-Editor-in-Chief


The thing Harrison Hopkins loves most about writing and journalism is being able to express yourself and tell everyone a story. As well as getting...