Bad Weekend for Indiana teams
Both Purdue and Indiana were knocked out in the first two rounds of the NCAA Men's Basketball Tournament.
March Madness is upon us. By day 1, brackets were busted and teams were upset.
1 seeded Purdue was probably thinking, "No way we're going to be one of those teams. We play a 16 seed who didn't even win their conference tournament."
Wrong.
The Boilermakers looked like they were going to lose from the opening tip, as their guard play started very very slow. They were down almost 10 points early, before coming back and taking the lead.
Fairliegh Dickerson and Purdue went back and forth the entire game (literally). They traded baskets for the majority of the second half, and with about a minute to go Purdue was in trouble.
16 seeded FDU knocked off 1 seeded Purdue 63-58 ending a historic season for the Boilers.
Purdue was on the wrong side of history on Friday Night, as they became the first team to lose to a 13, 14, 15, and 16 seeded team. They also became the team who has played the most games in the tournament and not win a National Title.
Purdue was outplayed, outhustled, and a lot of people are saying outcoached as once again they lose to a mid major school under Matt Painter.
To name a few of those, VCU, Arkansas Little Rock, North Texas, St. Peters, and Fairliegh Dickerson.
On the other side of the Bracket, the Indiana Hoosiers defeated Kent State in the first round and moved on to play Miami in the Round of 32.
The Hoosiers  trailed 13-3 within the first 4 minutes of the ball game.
They would cut the lead to 5 at the half, trailing 40-35.
The second half started out all Indiana as they surged to take the lead 41-40, and then Miami and IU traded baskets until Miami regained a 4 point lead again.
IU would take a 50-47 lead with about 12 minutes to go in the game.
Then IU completely collapsed as they fell 85-69 ending their season.
Miami got 20 offensive rebounds and scored 29 second chance points.
Meanwhile for the Hoosiers, their bench did not score. Something that was a reoccurring thing this season.
With Purdue and Indiana out of the tournament, and Notre Dame not making it, Hoosiers get the Cubs, Reds, and Cardinals gear out of the closet and washed up for the upcoming MLB Season.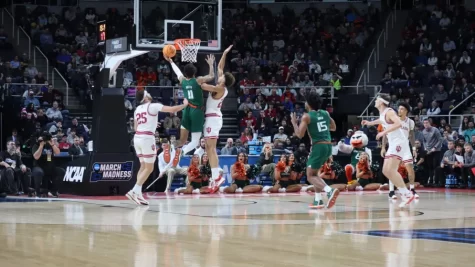 Leave a Comment
About the Contributor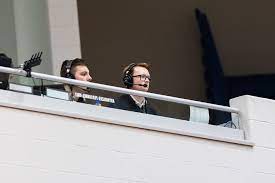 Landen Traylor, Staff Reporter
Landen is a Senior at Carroll High School, and serves as the Student Leader and Play by Play Commentator for the Charger Sports Network, which he has spent...