Speech and Debate team dispute way into record breaking season
This year has been monumental for school extracurriculars in almost any category. Whether it be the marching band or the football team going to state, or even something more recently such as the show choir being crowned grand champions. 
A less talked about example would be the speech and debate team who won first in their district for the first time in the school's history. This big win was possible thanks to the hard work of the team and a new head coach in the form of English teacher Jamie Wisda.
"I figured I've got a theater background and a public speaking background, and so it seems like a natural, easy fit," said Wisda. "Sharing something that I love with a way of contributing to the school."
Throughout the competitive season, there were many wins such as second place at sectionals, as well as several smaller wins. These competitions gave students the opportunity to improve their speaking skills as well as form bonds.
"We were able to find times for having fun at competitions while still being productive," said Sophomore Elise Jellison. "We're all able to help each other out when we need information or when we just need ideas on how to strengthen our speaking skills or our arguments".
Another big accomplishment for the team was the number of national qualifiers, which this year totals at 5 (Elise Jellison, Marissa Carroll, Elizabeth Ellingson, Ervin Fu, and Harsimran Panesar).
"It feels like I've really accomplished something myself," said Elise Jellison. "I work towards these goals and I work towards putting effort into speeches and debating and it feels very gratifying to be able to accomplish things."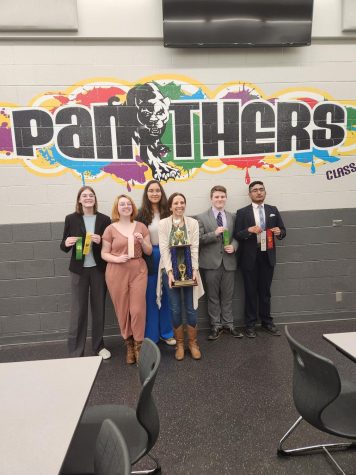 This year the national tournament will take place in Phoenix Arizona, and the team is preparing for the tournament extensively and is delighted by the opportunity.
"I'm obviously excited about Arizona," said co-captain Ervin Fu. "I have high hopes for how well we'll do."
As for the future of the team, they plan to continue expanding into the next year and want to gain as many new members as possible.
"We're not as nerdy as you think; please join the team," said Fu. "It's a great experience. I think a lot of people struggle with presentations and I feel like it's helped me know how to work a crowd."
If you want any more information about the team feel free to email them at mouldkeagan58@gmail.com or if you would like to donate to their Gofundme for nationals that is here.
"I'm just excited to see where the program goes. I've felt a new motivation and I'm really proud of our team for the energy that they have," said coach Wisda.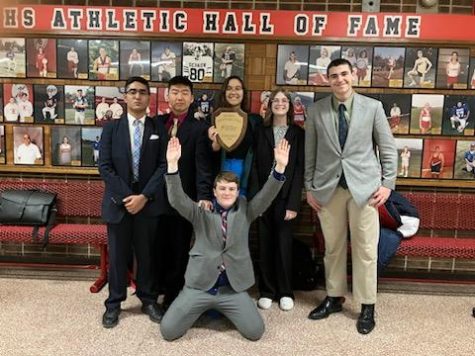 Leave a Comment
About the Contributor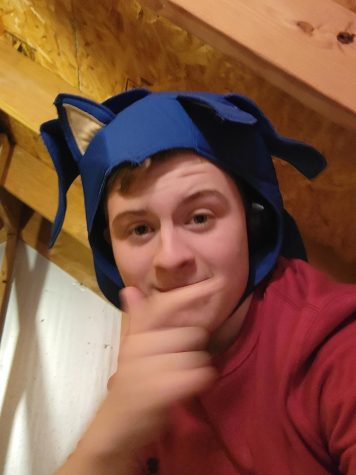 Keagan Mould, Co-Editor in Chief
Keagan Mould is a Junior at Carroll High School. He likes to play video games in his free time and is actually pretty good. He happens to own over 75 bouncy...