Soccer Teams Prepare for the Postseason
The soccer teams are typically powerhouses. But this year is different.
This year they're unstoppable.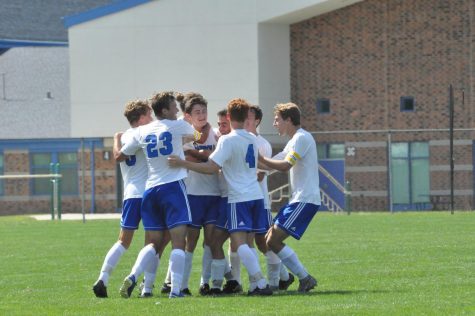 The boys soccer team boasts an impressive 12-2-1 record, and is ranked #2 in the state of Indiana, barely lagging behind Zionsville for the #1 spot. Zionsville is 13-0.
But perhaps more exciting than the boys state ranking is their national ranking–currently #16 and has been placed as high as #5.
As of now, while the guys are excited about this, they are currently focusing their efforts on preparing for the playoffs. 
Senior Chase Hartzog is preparing for the postseason.
"I'm making sure that I keep my body healthy, and making sure that I stay focused in practice," Chase said.  
Chase also said the team feels they have a good chance to go to Fishers High School for the state final.
"We feel like we could go all the way," he said. "We have the talent and we have the mindset to be state champions this year."
Senior Tristan Young also said the team is feeling pretty optimistic about their playoff chances in general.
"We are all very confident." he said. "There's no team in the state that is outright better than us, so as long as we stay focused and play hard we can handle anything that comes at us"
Charger Girls Soccer
The girls team is having similar success this season, but they are ranked #19 in Indiana. Keep in mind though, that the girls had to forfeit some games, which lowered their ranking. Without these forfeits, the girls soccer team would be placed near #10.
Of course, just like any sports team, there is room for improvement.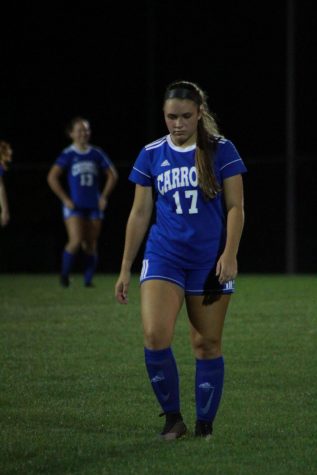 Senior Liz Knorr said the team focused on playing the entire game and playing a stronger first half. 
"Too often we start the game slow and overly confident, and it proves to be really difficult to pick it up after starting poorly," she said. "We hope to be able to play at our best for the full 80 minutes instead of just the last 40 like we have been." 
And just like the boy's team, Knorr said the team is feeling good about sectionals.
"Although we haven't made it past the regional since 2016, we are hoping that our 12 seniors can show leadership and get the team ready to go, come time for the big games," Liz said.  "Of course the ultimate goal is to win the state tournament. [But] we're taking it one game at a time, starting with sectionals."
Look for both teams to perform well in the playoffs.
About the Contributors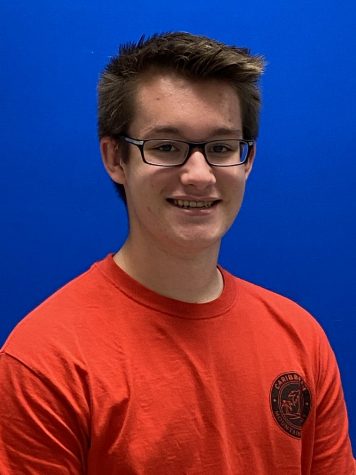 Blake Mast, Sports Editor
Blake Mast is a senior at Carroll High School, who is going into his third year of newspaper. He lives with his mom and his dad, and his younger brother....