Gymnasts chalk up season rebuild
The Carroll Gymnastics team is kicking off their 2020 season, and they have some expectations they set last year to live up to.
In the 2019 season, they ended up finishing state runner-up, losing the state championship to Chesterton, 113.875 to 110.975. It was their first appearance in the state championship in school history.
They've also appeared in the state finals five times in the last six years.
Senior Ella Smith thinks the team has a chance to put up a similar performance in the 2020 season.
She said, "I believe that as a team, we can pull everything together as the season goes on, and have a strong finish in the state finals."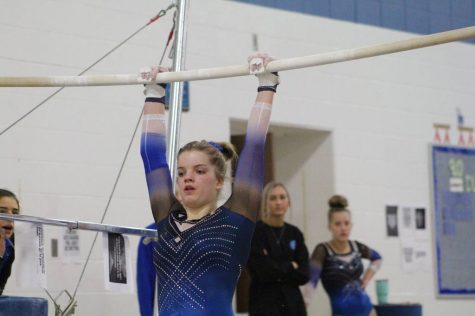 It's worth mentioning the team is starting off the season with some injuries, and lost some contributing seniors from last year.
In terms of the postseason itself, Smith said, "After finishing 2nd last year in the state finals, I believe that as a team we have the potential to do just as well this year… I believe that the team could have much success in this year's postseason if we continue to cooperate and encourage each other."
In any team sport, one of the best things to help a squad's performance is to enjoy being with one another. Smith says the gymnastics team definitely has that.
"My favorite part of being on the gymnastics team is being with some of my best friends while also doing the sport I love, "she said. "Being on a school team [is] way more enjoyable when I am surrounded by people that make me laugh. My favorite part of competing is the extensive encouragement that everyone gives through screaming and yelling, and how we stick together at each and every meet."
Look for the Carroll Gymnastics team to build on their recent success, and have a great season.
About the Writer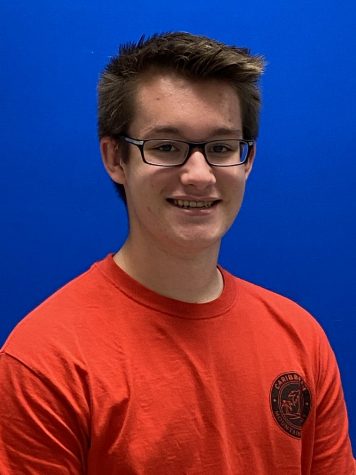 Blake Mast, Sports Editor
Blake Mast is a senior at Carroll High School, who is going into his third year of newspaper. He lives with his mom and his dad, and his younger brother....