Custom stickers preserve memories
We see stickers and immediately regress back to a child, waiting for their special sticker to arrive and deciding where that sticker will be placed. Stickers bring out a childlike joy within us, and it becomes even better when the stickers are something we can relate to.
Isabella Geller, sophomore and owner of the sticker shop BwayboundBoutique, makes custom stickers of people in different musicals and plays. It's a passion of Geller's, and she knows how happy it makes people feel when they see a sticker of themselves.
"We all love to feel special and I think it's just such an out of the box thing," Geller said.
Isabella Geller started this business in January of 2021, focusing on Broadway or Musical Theatre characters to make stickers of. She's made characters from many different productions, and has even gotten the chance to give her stickers to the stars themselves.
She recalls all the actors she's given her stickers to, but her most memorable one, in her opinion, was her interaction with Hugh Jackman.
"I brought stickers for him and he said, 'due to security I can't take them, but if you quickly hide them in my bag I will!' so that is just what we did," Geller said.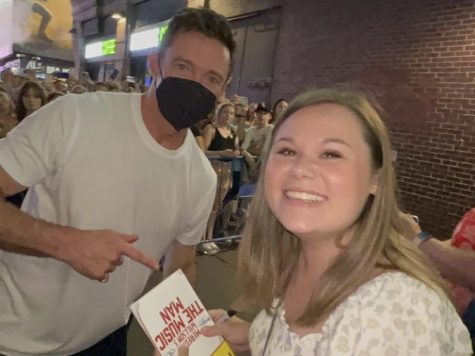 Her small business has gotten a lot of attention from famous actors, including Instagram reposts. The success of her shop was not immediate, though.
"It was definitely discouraging in the beginning," Geller said. "It was hard to get orders at first, but when I released my first best seller (my In The Heights sticker pack) and orders came filing in, it was so encouraging! Ever since then BwayBoundBoutique has been the top of our niche on Etsy in the top 5% of sellers in our category!"
Her process of making stickers consists of an application on her iPad called ProCreate to outline pictures and draw them in with her own personal style. She does everything all by herself in the comfort of her own home, which makes her stickers feel so much more personal and special.
Although things like starting a business may seem like a big jump to take, Geller recommends becoming an entrepreneur.
"When I found an art form I just fell in love with, I knew I had to go ahead and just take the leap and start," Geller said.
At times she struggles with balancing school, show choir, theatre and her business all at once, but she handles it gracefully.
I have purchased stickers from her twice: this summer in the Fort Wayne Summer Music Theatre production of Hairspray, where she had made two stickers of me as Penny Pingleton, and again this November for the Carroll Theater production of Oklahoma where she had made a sticker of me as Laurey Williams and junior Caleb Cox as Curly McClain.
Her stickers have made me feel so special, knowing that she thought of me and wanted to make me into a sticker. You can buy her stickers on Etsy, and can also request custom orders, but please be aware that it's the holidays and she is very stocked with Christmas orders!
Leave a Comment
About the Contributor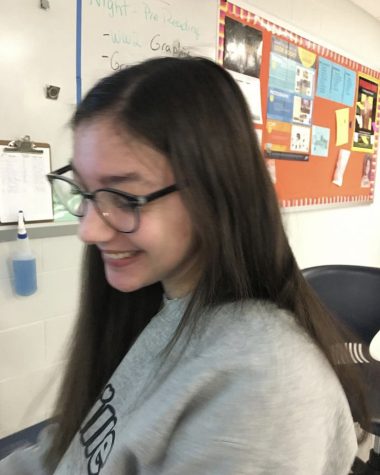 Hanna Fox, Senior Editor in Chief
Hanna Fox is the Editor in Chief at Carroll joining for her senior year with the Charger Online Newspaper. She likes the colors yellow and brown, smiley...