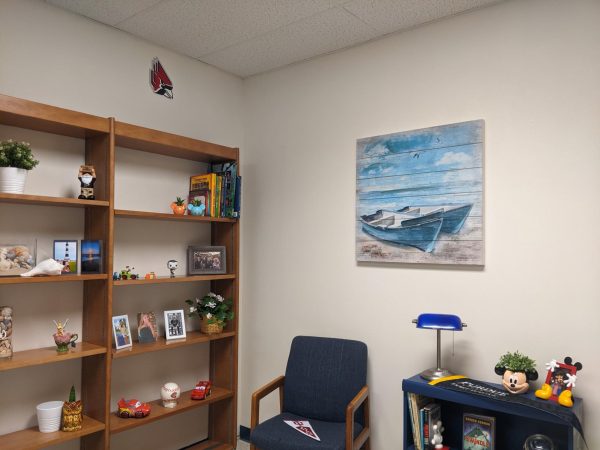 Teri Uchtman, librarian, brand new, likes yellow but hates Toy Story 3.
She was a middle school science teacher for 20 years before moving to teaching high school biology and ICP. Before that, she graduated from PFW in 1996 with a degree in biology teaching and later on got a master's from IUPUI. Despite the job change, she says she likes being a librarian.
She says when kids come in, she has a process to find them books. She first asks them what genre they are looking for. Then, she asks them probing questions to find out what they want.
The students are not the only ones who enjoy books. She does too.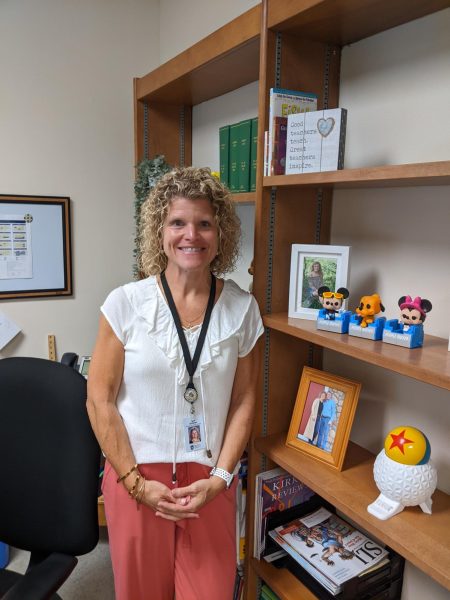 Her favorite book genres are dystopian and historical fiction. She recommends the book Cinder by Marissa Meyer. Some seniors may have to read the book anyway if they took novels.
For a light read, she prefers romance. Teri usually uses romance books as mini placeholders between her other books.
Teri doesn't just like books, as a normal person she also likes colors.
Teri's favorite color is yellow because it's happy and lightens her day. Her favorite Disney movie? Toy Story. She likes the themes of friendship and happiness.
Her most controversial opinion that she felt she was allowed to share is that the Toy Story franchise is getting kind of weird. She is not a fan of Lotso, the evil daycare bear, and believes that the whole shred-then-burn-the-living-toys in Toy Story 3 is a bit extreme.
She also thinks the banning books measure is extreme. She believes that people should be able to choose their own books. Other than that, she loves Carroll.
"I love the anchor in the community and the connection in Carroll. I think it's a really good place," said Teri.